Three Part Welcome Bonus at Bet365 Bingo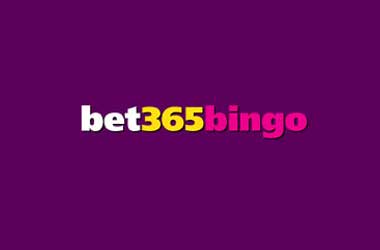 It has been a while since we have had anything of interest to report about Bet365 Bingo, for they are the type of bingo site that just plods along and does tend to keep all of their promotional offers fairly standard and generous and they are of course very easy to claim.
However, they have just revamped completely their new player sign up welcome bonus and instead of it being just the standard type of deposit match bonus offers they have redesigned it and as such if you have not already signed up as a Bet365 Bingo player then now really is the time to do so for they have a three part bonus you can make use of and claim!
Below you will find details of each part of that bonus offer and one thing worth noting is that all of the terms and conditions associated with each part of this bonus offer have been designed to be the most player friendly ones you are ever likely to come across online!
bet365
£1,000 Free Bingo – If you do become a new player at Bet365 Bingo then you will be given a personal invite into the exclusive Welcome Party Room. That is where you are going to be able to play bingo with the very least £1000 in cash prizes waiting to be won!
Be aware that if you do want to play in that room then the £1,000 Free Bingo is available in the Welcome Party Room each day between the hours of 13:00 until 14:00 UK Time and also in the evening too between the hours of 19:00 until 21:00 UK Time daily.
£20 Slots Bonus – As soon as you have spent at least £10 on any of the slot machines and fruit machines available at Bet365 Bingo as side games you are going to be given a £20 slot game bonus, in fact you do not have to spent that £10 player slot machines to get that bonus for it will be awarded to you even if you have spent it on bingo tickets instead!
£100 Bingo Bonus – There is a 200% sign up deposit match bonus that you are also going to be able to claim as one of the newest Bet365 Bingo players, the maximum amount you can claim via that bonus is a large £100, so please make sure you do claim it.
Take a look over their UK bingo website if you have any questions about claiming those bonuses of if you want to read though those fair and generous terms and conditions we told you about early, but make sure you claim those bonuses sooner rather than later as they will not be around forever!
Categories:
Bingo News
Posted on: 15th March 2017 by: Lynda Robshaw