Butlers Bingo Summer Sizzlers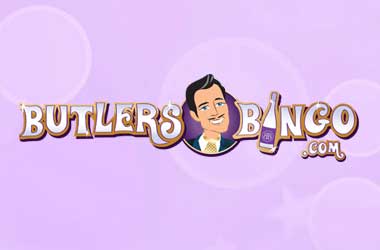 Having entered the record books recently for having the biggest every bingo slot game jackpot winner, Butlers Bingo have quickly become a very busy and popular bingo site due to the publicity they gained form that multi million pound jackpot winner.
Not wanting to let their popularity fade away they have put together a range of summer sizzlers that are going to help you maximize not only your bingo playing budget but also give you the chance of winning some very sizeable bingo payouts!
There is still time to take part in their main Summer Sizzler bingo promotion that is up and running right through until the 15th of September 2014, and this special set of bingo games are running each day of the working week between 7pm and 9pm. This is your chance to take part in some low cost and completely free of charge bingo games and in addition to the cash prizes you can win on each bingo game played you can win tickets into an exclusive and high paying bingo game.
You can also win the huge £5000 Butler Bingo progressive jackpot if your numbers get drawn out, this special set of bingo games start with the jackpot being offered to any player who calls house in thirty numbers or less, however should no player win the progressive jackpot in two weeks then they will increase the ball count by one every two weeks, so the longer it takes to win the jackpot the more numbers you will get to try and win it! The ball count will keep rising until it is won and that means it will get won sooner than later!
Daily penny bingo games are also available at Butlers Bingo and you need to be online between 12 noon and 2:00pm each day and make your way over to their Friendship room where these very low cost bingo games are taking place, by doing so you could win a guaranteed set of jackpots worth £600 and with tickets cost just 1p you will not be breaking the bank entering any of them!
You will also be able to claim a bankroll boosting 300% sign up bonus if you are not already a member of the Butlers Bingo site, so make sure you checkout their website, become a new payer and claim that huge valued welcome bonus and then take part in the above special bingo games as soon as you possibly can!
Categories:
Bingo News
Posted on: 26th August 2014 by: Lynda Robshaw