Cheeky Bingo Goes Live on Facebook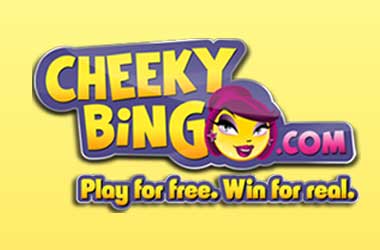 For any online Bingo site to turn their attention to the US Bingo player market place is rather unusual, due to the complexities of the American online bingo laws and regulations, however one of the biggest and most popular US Bingo sites, Cheeky Bingo have just done such a thing.
They have launched their very own Facebook Bingo games page and as such American Bingo players are now able to play a range of 75 Ball Bingo games in this brand new playing environment. However it must be noted that these Bingo games are only currently available to play in a free play mode.
To ensure online Bingo players utilizing this new playing medium get the best playing experience Cheeky Bingo have spared no expense in making it as user friendly as possible which keeps up with their tradition of giving their army of players plenty of different type of Bingo games to get stuck into.
Much like their established online Bingo site when you play on this new Facebook platform players can sit down and play a very wide and diverse range of Bingo slot games, however it will be the Bingo games that most players head straight to.
The Facebook Cheeky Bingo site boasts a fully integrated chat room feature, and as such players will be able to fully interact with all of their fellow players to make their playing experience a much more social one.
Additional features which Cheeky Bingo have added to their Bingo game offering include the Auto Dab feature, and this allows players to sit back and watch the games play themselves as all numbers called out of the Bingo machine are instantly dabbed on each players Bingo tickets.
There is also a team of Bingo Chat Hosts whose sole job is to answer any questions players may have, and to keep the chat room gossip and banter flowing. A range of Quick Bingo games are also on offer and you can rattle through lots of games per session when selecting these games to play.
The Cheeky Bingo site is still of course open for business and as such if you want an even larger range of nonstop Bingo games and plenty of real money Bingo Bonuses then make sure you take a look over their website which is packed full of information and is a great place to visit when you get the urge to play a few games of Bingo either for free or for real money.
Categories:
Bingo News
Posted on: 29th May 2013 by: Lynda Robshaw