Christmas Promos Go Live at Heart Bingo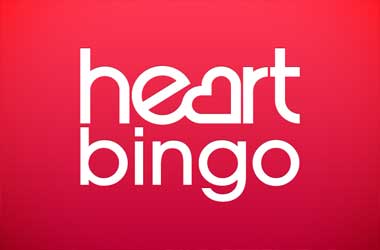 Good news if you are a player over at Heart Bingo, for they have just announced the live launch of this year's Christmas promotional offers and as such you are going to be able to fill your boots with all of those specially put together bonuses and special bingo games.
If you are not already a playing at Heart Bingo then make sure you sign up and start to play as soon as you can for in addition to all of their Christmas promotional offers they are also giving away a brand new player sign up bonus to all new players that will see you being able to turn a deposit of just 10.00 into a bingo playing budget of a much larger 30.00!
Heart Bingo is in fact part of the Heart Radio Station and as such you can tune in to that radio station when playing Bingo at their site, and they have lots of daily cash giveaways on offer so make sure you do tune in for those cash prizes can be won by any of their bingo playing radio listeners!
You are also going to find a special cash back promotion running each weekend before and after the Christmas period and this is available to anyone who logs onto their bingo site and players their range of very high paying bingo slot games, checkout their website for that cash back bonus will come in very handy if you make a loss playing any of their bingo slot games online!
One set of bingo games that you really should try and find time to play are the Heart Bingo sites Super Links Bingo games, these run throughout the day every half hour and in total each day they have a mind blowing 20,000.00 to give away on those special bingo games!
Those Super links game begin at 8.30 in the morning and run straight through the day and night until half past midnight the following day, so there should be plenty of time slots that you can make available to log in and take part in those huge guaranteed prize paying cash bingo games.
Plus do not forget at the Heart Bingo site you can also pre buy your bingo tickets for any up and coming bingo games that have taken your fancy and that could be an ideal way to enter as many of those Super links games as you want to take part in without having to be online when each of them start!
Categories:
Bingo News
Posted on: 8th December 2014 by: Lynda Robshaw