Coral Bingo £1Milion Giveaway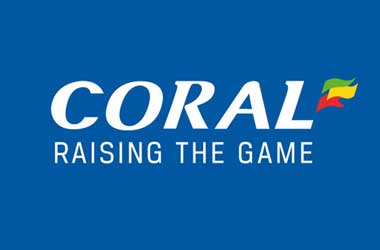 There is still time to enter the £1Million giveaway over at Coral Bingo, for this hugely popular promotion is running until the 30th of April 2015, and as such it is your chance to claim a huge share of that free cash bonanza!
This must enter promotion is one on which you can take part in it on either the online bingo playing platform offered at Coral Bingo or via their newly launched mobile Bingo App, and as such you are going to be in with chance of winning big no matter how you choose to access and play their real money bingo games.
During the month of April 2015 Coral Bingo have set aside 1000 bingo games on which you could win a mind blowing £1000 in cold hard cash, and there are two different types of bingo games you can play in this special promotion to have a chance of winning that cash.
You could opt to give their Triple Chance Bingo games a try and those games are their 90 Ball Bingo games, each player who manages to win the one line, two line or the full house pattern will each win £1000 in cash, if however more than one player wins one of those three different bingo patterns on their 90 Ball Bingo games then the £1000 is shared equally between each of the winners.
You will also find another set of bingo games on which there is a cash prize of £100, £200 and £1000 offered to the one line, two line and full house pattern winners.
The bingo rooms you need to be playing in at Coral Bingo to take part in these huge paying games ate the Mega Max Room between the hours of 10am and 5pm and those games are held in that room on the hour. You will also be able to play the bingo games offering the £1300 cash prizes mentioned above between the hours of 6.30pm and midnight each day.
Make sure that you get on over to the Coral Bingo site for not only are you going to be able to win big on this current set of bingo games, but as a first time player you will instantly qualify for their new player sign up bonus once you have registered and logged into your account for the very first time, so do checkout their website now for more details and Good Luck!
Categories:
Bingo News
Posted on: 20th April 2015 by: Lynda Robshaw