Ladbrokes Bingo Announces New Years Day Bingo Game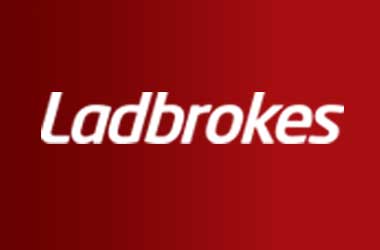 One of the larger online Bingo sites that have been very quiet in recent weeks is Ladbrokes Bingo however it looks like they have been saving up their promotional budget for a huge paying Bingo game that is being played on New Year's Day!
They have put together a £15,000 prize pot on this special bingo game that is going to see some of their players picking up a share of that prize pot when playing at this no download require online bingo site some time during New Years Day.
The Bingo Room you need to be logged into to have a chance of winning that massive prize pool is the Ladbrokes The Living Room between the hours of 21.30 and 22.30 as that is when the fun and games will be playing, and they have set aside ten special games in the bingo room on which 100 players are going to win £100.
You may have worked out that the prizes given away on those bingo games adds up to just £10,000 and may be wondering how you can win a share of the remaining £5000, well that additional bingo cash is going to be offered on their £5000 Bingo Linx games which are playing are 22.30 straight after the initial set of bingo games have been played.
If you are not already a signed up registered player at the Ladbrokes Bingo site then make sure you do so before New Year's Day for by doing so you will then be able to try and win a share of that huge amount of cash, and being such a fast paying online Bingo site Ladbrokes Bingo will of course ensure if you win a share of that cash they will have it paid out to you in time for the New Year Sales!
Plus as all new players are able to claim one of the largest and instantly credited new player sign up bonuses you will get ahead of the game even before you start to play by claiming that sign up bonus offer, so get on over the to the Ladbrokes Bingo website and whilst you are there make sure that you take a look at all of their up and coming bingo promotions which you will find listed on the promotions page of their website, and they have lots of additional bingo promotions running through out January 2015.
Categories:
Bingo News
Posted on: 30th December 2014 by: Lynda Robshaw