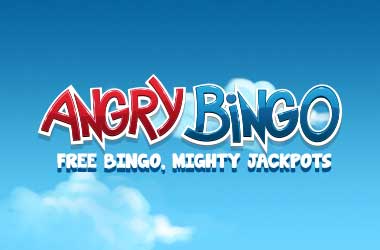 There are so many new and very diverse weekly bingo games that you can access and play online, someone should bring out an encyclopaedia letting you know who they are all designed and how they play and operate!
Until that time comes around we are always happy to introduce you to each and every new type of bingo game you can play online!
As such we have just discovered that the Angry Bingo site who are bound to win an award for the most unusually named bingo site, have just launched a brand new set of bingo games which run every single day of the week and these new bingo games are called their Bonkers Bingo Games!
How these games have been designed is quite unique for each time a new game is sent into live play it will offer a different bingo ticket cost price and each game will offer a different set of winning payouts and will be using its own very unique bingo pattern!
If you wish to give these new Bonkers Bingo games some play time then you need to log into the Angry Bingo site between the hours of 9:15am and 5:15pm any day of the week and the games will be being played every hour, however to give everyone the chance of playing these brand new Bonkers Bingo games they are also running every half hour up until 11:15pm each day also!
Not only can you win or yourself an instant bingo cash prize when playing any of the scheduled Bonkers Bingo games but there are lots of Angry Points being given away and as such you will find they offer great value and with ticket prices for these games costing as little as just 0.05 everyone should be able to comfortably afford to give them a try!
Make sure that if you have no already signed up and registered as a brand new player at the Angry Bingo site you do so as quickly as possible for there is one of the biggest ever new player sign up bonuses currently on offer and that bonus is going to boost the value of your initial first deposit by a mind blowing 500%. Full terms and conditions and information on how to claim that big bingo bonus offer and more details on the additional games available can of course be found over on the Angry Bingo website so do take a look and check it out!
Categories:
Bingo News
Posted on: 14th November 2014 by: Lynda Robshaw