Paddy Power Bingo Launches Scratchcard Games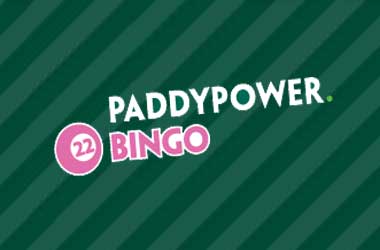 Paddy Power Bingo are best known for being a very busy online bingo site and one at which players are always going to get the largest and most diverse range of games to play. We have just been informed that this leading and fully licensed bingo site has just launched a brand new range of additional scratchcard games which you can access and play alongside any of their bingo games which are running twenty four hours a day!
So we headed on over to their site and got stuck into playing several of those bingo scratchcard games, and we have to say we have been very impressed by not only how many of them are available but also the huge cash prizes that can be won when you are playing them!
What makes the range of bingo scratchcard games so very unique at Paddy Power Bingo is that they offer players the ability of picking and choosing their own stake amounts, and as such you will find you can set these games to play for tiny little stakes or you can chance your arm by playing them for fairly high stake amounts.
Each scratchcard game they have on offer give you a range of different cash prizes that can be won, and what makes them much better cards to play than those you buy from a local shop is that the payout percentages are much higher than shop purchased Scratchcards and as such you will have more chances of winning when you play them.
Why don't you get on over to the Paddy Power bingo site right now for you will be able to sample those brand new bingo scratchcard games for free for you will be able to play them for real money and that is probably the best way to play them for all winnings you achieve will be yours to keep!
Don't forget that as one of our top rated and featured online bingo sites if you have not yet signed up as a new player they will give you access to one of the largest and most generous of new play bonuses which will get you off to a flying and hopefully winning start!
Also do checkout their daily bingo playing schedule on their website or when you log into your Paddy Power Bingo site account as by doing so you will find a complete overview of each of their up and coming big jackpot paying bingo games!
Categories:
Bingo News
Posted on: 10th March 2015 by: Lynda Robshaw