Paddy Power Bingo Launches the Lucky Pigeon Slot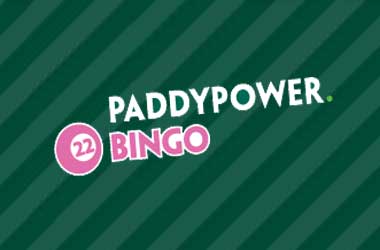 We do not usually get over excited when an online Bingo site launches a brand new slot game, however if you are in the UK and have seen the rather bizarre Paddy Power Bingo sites most recent television advertisement then that advert has probably put a smile on your face.
For it features a big pink coloured pigeon that whilst flying though the air all over the UK does a pink poop on folks who are walking beneath the pigeon and that pink poop brings that person luck for the rest of the day!
This advert is of course promoting something special and this is the brand new Lucky Pigeon slot game which has now gone live at the Paddy Power Bingo site, below is an overview of what this slot has to offer and if you have not already become a member of the Paddy Power online Bingo site then make sure you sign up as quickly as you can for you will find they are offer an enormous new player sign up bonus which you will not want to miss out on!
Here is an over of the brand new Paddy Power Bingo sites Lucky Pigeon slot which we think you are going to love playing.
Paylines and Reels – You will find this brand new Bingo slot game comes with five video reels and spread over those reels are a total of 20 optional pay lines, the more you put into play the bigger your winning chances will become.
Payout Percentage – The payout percentage of the Lucky Pigeon slot game is high at 94.61%, so plenty of winning opportunities are on offer!
Stakes – You will find that you can choose a range of different stake options to play this new Bingo slot game for and the lowest coin value setting you will have on offer is just 0.01.
Bonus Features – When playing the Paddy Power Bingo sites new Lucky Pigeon slot you will be able to trigger a free spins bonus feature round, and the slot game also randomly awards players with instant wins. You are also going to find that a set of random wild symbols can also come in play and attach themselves to the reel positions, and the more of them that do randomly appear on the screen the more chances you will have of forming multiple winning combinations.
Categories:
Bingo News
Posted on: 26th November 2014 by: Lynda Robshaw