Paddy Power Bingo Roomie of the Week Bingo Promotion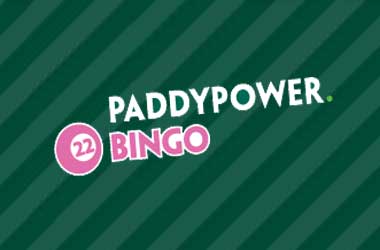 If you love playing Chat Bingo games then make sure you checkout the ongoing promotional offer over at that Paddy Power Bingo site for when you do you could win yourself a huge number of the loyalty points which are known as Star Points simply for being a good talker!
If you play in several of their featured bingo rooms namely the Topaz, Speed Trap, Pick & Mix, Gold, Diamond, Sapphire and Bargain Basement Rooms, then by utilizing the chat room feature and having a good gossip, telling jokes or being an outstanding chatter then you are going to have the chance of winning 20,000 Star Points each week!
Each Chat Bingo game will of course have their own Chat Host and one player will be selected each week based on the level of interaction they have had with other players! So get on over to the Paddy Power Bingo site and get involved in those games for you never know, you may just say something that catches the eye of the Chat Host those 20,000 Star Points may just be coming your way!
If you have never taken part in Bingo Chat games before then you really have been missing out, in fact most of our featured and top rated bingo sites have these types of bingo games on offer, and what makes them doubly appealing is that you can now only fully interact via the chat rooms with all of the other players playing bingo game you are playing but a range of additional prizes can be won when playing them!
You may be tasked with answering quiz type questions when playing Bingo Chat games or you may be tasked with being the first player to call bingo on a certain number or to be the first player to form a certain pattern when playing these types of bingo game, and if so a wide and varied range of additional prizes will then be awarded to you!
Do checkout our very informative and information packed bingo site reviews for when you do so you will find full details of all to the many different types of bingo game offered at each site and you will also find full details of just what new player and ongoing bingo bonuses are available at each highlighted and showcase bingo site. Good luck if you do decide to play Bingo Chat games online!
Categories:
Bingo News
Posted on: 11th May 2015 by: Lynda Robshaw