Red Bus Bingo £150 Shopping Spree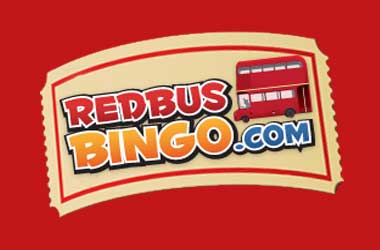 We are giving you fair warning that if you fancy taking part in a very exciting online bingo promotional offer this Tuesday, or in fact any Tuesday for the foreseeable future then you do need to get yourself over to the Red Bus Bingo site.
For every Tuesday until further notice as indicated on their website you are going to be able to take part in a great bingo game on which you will have the chance of winning £150 worth of High Street or leisure vouchers which you can use to treat yourself with or your loved one!
To take part in this particular bingo game you need to be online in good time for the starting time of the bingo game which is at 8:45pm and the bingo room at Red Bus Bingo to be in is their £150 Oxford St room!
You are not going to have to fork out a lot of cash either to take part in this bingo game for ticket prices are just 50p each and you can buy any number of them from a minimum of just one ticket up to a maximum of 48 tickets.
In the event of two or more lucky winners calling bingo at the same time of this bingo game then the vouchers will be shared equally between those winners In fact, take a look over the Red Bus Bingos site for not only additional details of this high valued bingo promotional offer but all of their other ongoing promotions and special offers.
You will also get off to a flying start if you are not already a player at Red Bus Bingo for they have a very generous sign up bonus the details of which you will find on their website so do take a look.
The bingo software that you will be using to access the Red Bus Bingo site is a no download required platform, and as such you are not going to be forced to have o download any software to access and use that software as it has been made compatible with every single type of web browser.
Plus, if you are not online when any of their high paying bingo games are up and running you are going to be able to make use of their pre-buy system whereby you can buy tickets in advance for any game they have up and running later on in the day so give them a try today!
Categories:
Bingo News
Posted on: 8th February 2016 by: Lynda Robshaw