Red Bus Bingo Revamped Loyalty Club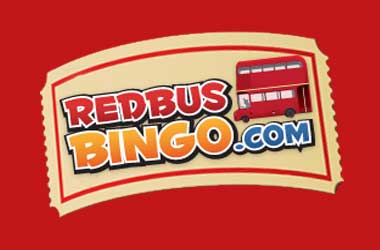 It is always good to see one of the longer established online bingo sites giving their loyal online bingo players lots of little extras, and we have just received word from the top rated and hugely popular Red Bus Bingo site that they have launched their brand new Joy Gem VIP Club which is going to give their most loyal of bingo players tons of little extras that they will not get offered anywhere else online!
The Red Bus Bingo site is a multi level loyalty club that all players will be able to access when they have started to play for real money, and the benefits you will find on offer really will make playing at this state of the art bingo site so very rewarding.
Depending on which level of the Joy Gem VIP Club you work your way up to you are going to first be awarded with a welcome bonus for becoming a player at that respective level and this will seriously increase your winning chances as these welcome bonuses are very generous in nature.
You will also find that they will not forget your Birthday, as the Joy Gem Loyalty Club is going to offer you an additional Birthday Bonus on that very special day of the year, so do look out for them when it is your birthday as for if you manage to bag a huge jackpot, of which there are many at the Red Bus Bingo site it could pay for your Birthday bash!
Probably the best benefit you are going to get once you reach certain levels of this Loyalty Club is that each and every single time you make a deposit you are going to be awarded with a bonus, it doesn't matter how much or how often you deposit into your Red Bus Bingo account, these bonuses are always going to be showered up on you giving your bingo playing bankroll a boost in value!
Remember that when you are a customer of Red Bus Bingo you are also going to gain access to plenty of free bingo games, all of which offer real money cash prizes, so even if you have spent up for the week you could still walk away with some very tidy amounts of cash and will never be forced to have to play for real money, so what are you waiting for give them a try today!
Categories:
Bingo News
Posted on: 22nd May 2013 by: Lynda Robshaw