Spa Day Promotion at Paddy Power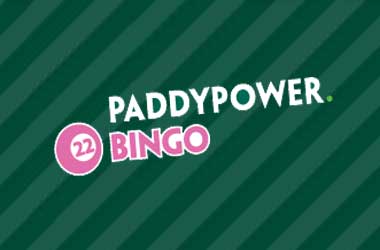 Paddy Power Bingo are giving some of their players a special £/€25 Spa Voucher and to be in with a chance of winning one of those vouchers you simply need to opt into this promotion any time from now until the 14th of August, and wager at least £/€10 on their bingo games and you will then be entered into a prize draw.
However, Paddy Power Bingo like to do things a little differently to all other online bingo sites and as such they are giving away three cash prizes to the players who accumulate the most entries into that draw.
With that in mind if you are considering playing bingo from now until Sunday the 14th of August then you really should concentrate all of your playing efforts at this leading bingo site, for the top three players who do accumulate the most tickets for that draw, which they amass when they wager £/€10 in total on their bingo games will win £/€500 in bonus funds, £/€250 in bonus funds and £/€250 in bonus funds respectively.
You are going to be able to opt into this promotion no matter whether you are playing via their online or mobile bingo platform, and the more you play and the more tickets you amass during the promotion period the more you stand to win.
As usual you will find all of the terms and conditions and full details of this special promotional offer over on the Paddy Power Bingo website, so please do take a look and the sooner you enter the more chances you will have of winning!
Not only will you find every imaginable bingo game under the sun on offer at Paddy Power Bingo but they also have a wide range of huge paying bingo slot games, in fact recently a mega sized jackpot was won by one luck player
Paddy Power Bingo
Take a look at the above video to see that lucky player playing that bingo slot and see for yourself how the winning combination lined up! One of the main benefits of playing at Paddy Power Bingo is that they are a fast paying bingo site so if and when you win they will always pay you out your winnings quickly and never with any hoops to jump through!
One thing you will always notice when you log into your bingo account is that there will be some huge cash prizes up for grabs, that is due to Paddy Power Bingo spending a fortune on advertising to ensure their bingo rooms are always packed with players!
You will also find that Paddy Power own lots of different gambling sites and as such no matter what you fancy having a flutter on they will offer you a site to gamble at!
Categories:
Bingo News
Posted on: 9th August 2016 by: Lynda Robshaw