Friday's Best Bingo Games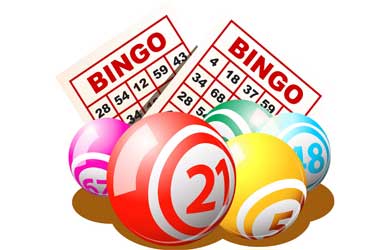 Well, the start of the weekend has finally come around, and it is no secret that all online bingo sites save their best bingo promotions and large jackpot games for today and the following two days!
So have a look through today's list of the best bingo sites offering you the best promotional offers and jackpot games below, for there is something here for everyone!
Friday's Top Bingo Promotion
There is an interesting promotion on offer at Paddy Power Bingo, and this is going to see you having the chance of winning a cool 500.00 simply by playing any of their online bingo games, this is an ongoing promotion which therefore offers you a realistic chance of actually winning something!
This is their special Scratchcard promotion, and all you have to do is to buy and play just 5.00 worth of bingo games at the Paddy Power site this Friday and you will then be given a free of charge Scratchcard, give it a good scratch for there are a range of instant cash prizes to be won!
It really will be worth you checking out the Paddy Power Bingo website for they have a huge number of additional ongoing promotional offers, which have been put together to allow their army of players to get the maximum playing value whenever they log on to play, and these promotions are offered on every day of the week and not just on a Friday!
Featured Friday Jackpot Bingo Game
How do you fancy playing bingo for a cash jackpot of a whopping 2500.00 this Friday, well if you become a new player of Giggle Bingo then you will be able to do just that! Once you have registered then simply head over to the Snickers Bingo Room as that is where these Tickle Me Pink top of the hour bingo games can be found.
These jackpot bingo games begin at 11am in the morning and run on the hour every hour, and thanks to the easy to use Advanced Buy facility offered at Giggle Bingo you do not now need to be online to get involved in these games! Just pre buy your tickets at your convenience and you will be entered into these jackpot games without having to be logged on!
Play Penny Bingo Today
Everybody likes a bargain, and with this in mind one of the web's leading and most played at online bingo sites, that being the Paddy Power Bingo site, have put in place a range of Bargain Basement bingo games which are going to appeal to everyone with an eye for a bargain!
The bingo games offered in the Paddy Power Bargain Bingo rooms are all one penny bingo games, so for every one pound you deposit you will get 100 chances of winning! If you sign up today their welcome bonus offer will give you even more chances of winning, checkout their website for more details!
Friday's Best Free Play Bingo Games
If you are the type of person who wakes up quite early each day, then it may pay dividends for you to get yourself over to the Gala Bingo site and join in their exclusive low cost Bingo Breakfast games which have ticket prices of just 0.01.
That's right you could be playing bingo whilst tucking into your bacon and eggs or corn flakes for just a penny per ticket and these special games which run from 6am to 9am on Friday morning boast some jackpots worth winning which can be as high as 2500.00!
Give the Bingo Slots a try this Friday
If you have been watching the TV talent show Britain's Got Talent and have always been amazed at just how good or bad some of the acts are, then how about giving the equally fun and entertaining slot of the very same name a try over at the Sky Bingo site.
This Britain's Got Talent Superstar slot game is one of the most advanced online bingo slots we have ever seen and with 20 paylines that can be put into play, exploding reel symbols and some high paying bonus games to trigger you really will find it a welcome distraction from Sky Bingo's bingo games!