Saturday's Best Bingo Games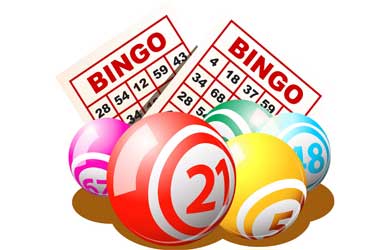 You may have already planned what you are intending to do today, however if you do have some spare time then we would like to showcase to you the following special bingo sites, all of which are giving away or offering plenty of special deals, offers or big jackpot games today.
Have a look through today's bingo diary for you should find something that takes your eye!
Saturday's Top Bingo Promotion
When you play bingo at the Paddy Power site you are earning what are known as Star Points each and every time you buy a ticket, as you earn more and more of these points you can then exchange them for bonus credits which are then added to your bingo account.
However if you play just 15.00 worth of bingo games today at Paddy Power Bingo and play anytime during the next five days you will be entered into their special draw, this is drawn at the end of the month and four lucky players will be credited one million Star Points, which equates to a whopping 1000.00 in cash!
Featured Saturday Jackpot Bingo Game
If you are up and about in the early of hours of Saturday morning then there is one bingo site that is going to offer you a great number of jackpot games, which, due to there not being that many players up and about at that time of day could offer you plenty of winning opportunities!
This bingo site is the Gala Bingo site and between the hours of 2am and 6am every Saturday you are able to play some Night Owl bingo jackpot games with up to 2500.00 up for grabs. Head on over to the Gala Bingo site and visit the Metropolis Room to take part in these special big jackpot paying games.
It is worth noting that Gala Bingo are a fairly unique online bingo site in as much as they own and operate a large number of land based bingo clubs across the UK, so if you ever fancy playing bingo alongside other players then do try and make the effort to visit any of their many bingo clubs which can be found in towns and cities across the UK.
Play Penny Bingo Today
Sky Bingo have some very fast paced Speed Bingo games on offer and the best part about these highly energetic games is that they come with ticket prices starting at just 0.01, so if you want the most chances of winning when playing penny bingo games then head on over to the Sky Bingo site!
Also do check out their special daily bingo playing schedule listed on their website for you will additionally find plenty of 90 Ball Bingo games which come with tickets costing just one penny each! Plenty of playing value is always offered at the Sky Bingo site!
Saturday's Best Free Play Bingo Games
You will get hours of fun and free bingo games if you opt to play at Giggle Bingo for they have set aside a special free play bingo room to allow you to indulge yourself in nonstop free play bingo!
You will have to sign up if you are not already a member of Giggle Bingo, the registration process is quick and easy and will only take a couple of minutes, and then simply log into their Treasure Chest room between the hours 7pm and 1am (GMT) then get involved in their free play games for as long as you want to!
Play Bingo Slots This Saturday
One bingo slot game that is going to give you a fully rounded playing experience over at the Sun Bingo site is the Deal or No Deal slot, much like the television game show of the same name you will be able to pick a box and hope you give the Banker a good spanking, and being a multi line video slot there are plenty of ways to win via the base game.
Should you not be having much luck playing bingo at Sun Bingo then do checkout their large and growing range of bingo slot games which offer plenty of entertainment and winning opportunities. You can opt to play them for free or for real money, the choice is always yours at Sun Bingo!