Wednesday's Best Bingo Games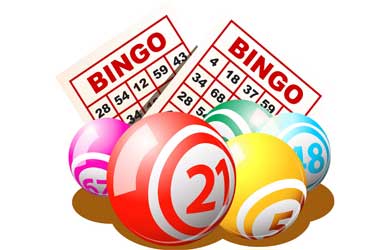 Due to Wednesday being one of the quieter days of the week for online bingo sites, then it will probably not surprise you to learn that many bingo sites have put together some very generous offers, promotions and special bingo games to help fill their bingo rooms today, and below you will find an overview of the very best deals, offers and top paying bingo games available to you on a Wednesday.
Wednesday's Top Bingo Promotion
It was not a very hard task to find the best bingo related promotion on offer on a Wednesday and the site that does have a great promotion that may appeal too many of you today is the BetFred Bingo site.
Should you play and wager a total of 100.00 on any of the Bingo side games, of which there are a huge number on offer at BetFred Bingo, then they will flip you a complementary 10.00 bonus, so win or lose your bingo side game action is going to get you that additional free bonus today.
Featured Wednesday Jackpot Bingo Game
You should give the Paddy Power Bingo site some attention today for every Wednesday you are going to find their Bingo Linx games up and running, these high paying games boast jackpots worth up to 8000.00 and with modest ticket prices of just 0.50 you can always get involved in them!
You should find a Bingo Linx game about to start whenever you log into the Paddy Power Bingo site for they have three of them available, the first starts at 12 noon, the second Bingo Linx game starts at 6pm and the final Bingo Linx jackpot game begins at 10.30 pm.
That 8000.00 in cash prizes is divided up between these three games with the first game offering 1500.00 the second bingo Linx game offers a payout of 2500.00 and the last game of the day boasts a prize of some 4000.00!
Play Penny Bingo Today
Sky Bingo have got a brilliant Penny Bingo game available, and what makes this unique game so very exciting is that the game has a special community jackpot on offer. You can play these special games obviously for just one penny per game but the way in which they are structured means everyone can share in the jackpots on offer.
These Penny Jackpot games begin with a jackpot ball count of 40, and each time one of the jackpots has been won the jackpot ball count will increase, not only that 50% of the jackpot is awarded to the winning player and 50% of the jackpot is awarded to all other players taking part in that bingo game!
Wednesday's Best Free Play Bingo Games
If you are not already a new customer of the Gala Bingo site, then you really ought to be signing up today for once you are a fully registered new real money bingo player at this top rated bingo site you will be able to enjoy free bingo for a solid 5 days after you join!
All you need to do is to join up as a new player and then between the hours of 12pm and 2pm and also between the hours of 7pm and 9pm for the following five days you can take part in free 90 ball bingo games on which there is 8.00 to be won on each free game played.
Play the Best Bingo Slots this Wednesday
You could be screaming with joy if you play the bingo slots over at BetFred Bingo today for some of them boast massive cash jackpots, however if you do not hit the big one today you will certainly be kept entertained and amused for their range of bingo side games come with some excellent and very amusing themes.
One of the latest slot games to go live at the BetFred Bingo site is the Little Britain slot game which does of course come with some of the most interesting of characters, including Daffyd (the supposedly only gay in the village) and Vicky Pollard (yeah, but no but yeah).
Make sure you visit and take a look at the BetFred Bingo site, especially if you are not already a member of their bingo site, for they are famed for their generous bingo bonuses and special promotional offers and there are plenty of them up for grabs!