Win a Friday Night Takeaway at Spice Bingo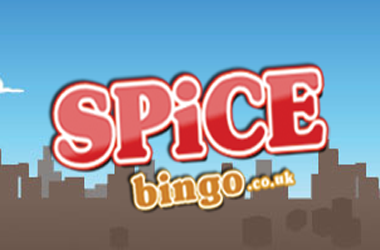 We have just got news of a brand new Bingo promotional offer which we think all bingo players will enjoy taking part in and this is the special Friday Night Takeaway promotion on offer over at Spice Bingo site!
Every Friday night at 8pm they will have this special bingo game playing and it is your chance to have delivered to your doorstep a free meal courtesy of Spice Bingo, if you are the lucky winner of this bingo game you will be able to pick a meal of your own choosing from a local takeaway to the value of £50.
Take a look over the Spice Bingo website for details of this fantastic bingo promotion and if you are not already a player at this state of the art UK Bingo site then there are plenty of other lip smacking bingo promotions and special bingo games awaiting you when you sign up and start to play.
You will be able to bag one of the biggest sign up bingo player bonuses available at any online bingo site when you become a new player at Spice Bingo and that bonus is worth up to £100, and when you do make your initial deposit you will also be able to give their unique and exclusive bingo wheel a spin and you could win a further free bonus worth up to an amazing £2500 depending on just which segment of that bonus wheel you manage to spin in.
To give you a further incentive to become a loyal and regular player at Spice Bingo they have a constant stream of reload bingo bonuses also available and as such you will qualify for additional bonuses on all additional deposits you make that can be worth from 25 to 75 percentage of your deposited amount.
Until the end of November 2014 Spice Bingo also have a very special Lucky Dip promotion up and running for all of their real money online bingo players and this is another chance for you to win big for you could win yourself an instant spot price worth up to £250.
Get yourself over to the Spice Bingo website and click on their promotions page for we just know you are going to be impressed by the huge number of promotional offers they are giving away which is going to ensure you get the maximum fun, entertainment and winning opportunities.
Categories:
Bingo News
Posted on: 19th November 2014 by: Lynda Robshaw