£1,000 Mega Pot Game at Butlers Bingo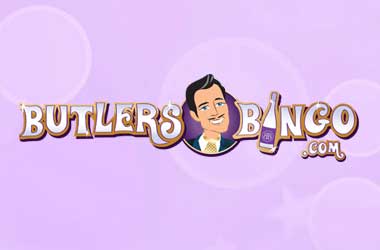 One date that you should always pencil into your online bingo playing diary is the last Friday of each month as that is the day when you are going to be able to take part in the £1,000 Mega Pot Game which is on offer over at the Butlers Bingo site!
However, this bingo game is one on which if you choose to play real money bingo games at Butlers Bingo is the days preceding that large paying jackpot bingo game then you are going to be able to earn completely free of charge bingo tickets for that game.
Every time you make a nominal £20 deposit into your Butlers Bingo account and then purchase at least £20 worth of bingo tickets with that deposit, you will then be awarded one free ticket for that bingo game, and it doesn't matter if the bingo tickets you buy with that deposit are winning or losing ones you will still be awarded with your free ticket.
Once that Mega Pot bingo game has been played you can then start earning free tickets for the next game, and those free tickets will stop being awarded five days before the next Mega Pot game is scheduled to take place.
You can earn up to 255 free tickets for that bingo game so it does of course go without saying that the more free tickets you do manage to earn the more you winning chances will increase. However, even if you have just one single ticket for that Mega Pot game you will still have a chance of walking off with the jackpot!
If you do earn any number of free tickets then you need to be logged into the Friendship Room at Butlers Bingo in time of the 10pm start of the game, so make sure you do just that!
In fact by signing up to Butlers Bingo you are going to not only be able to immediately make use of their new player sign up bonus, the details of which can of course be found on their website, but you will also find plenty of high paying bingo games about to start.
Take a look over their weekly bingo diary as by doing so you will be able to see just when and in which room all of their scheduled high paying bingo games are due to start.
Categories:
Bingo News
Posted on: 26th October 2015 by: Lynda Robshaw