New Ticking Hot Pot Bingo Slots at Paddy Power Bingo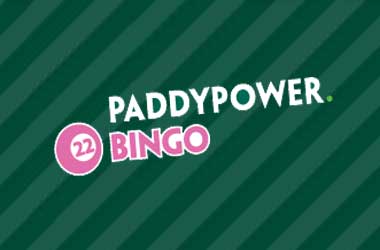 We know lots of you out there love getting stuck into playing slot games alongside the bingo games you play at all of our featured online bingo sites, and it is very true to say that they are more than enough slot games available at each of our top rated bingo sites.
However, as there are always plenty of progressive slot games on offer to bingo players you are probably going to find the large and ever growing jackpots attached to many different bingo slots to large to ignore.
But one thing you will always discover about progressives slot games is that there is never any way of knowing when those bingo slot machines are going to payout their jackpots.
Well things have changed over at the Paddy Power Bingo site for they have chosen to launch one of what is bound to turn out to be many slot games on which they are going to guarantee that those slots will award their respective progressive jackpots before they reach a certain amount!
You will need to sign up to the Paddy Power Bingo site to be able to play this brand new slot game which for reference is called the Pyramid Gold slot and boy is it a fun to play bingo slot game.
The Pyramid Gold slot game comes with an Egyptian theme and when playing it you are able to put into live play up to 40 optional pay lines. However, what makes this slot game a very exciting one to play is that the progressive jackpot that is attached to it is guaranteed to be won before the jackpot reaches €6500!
So one tip we could pass onto you for playing the Pyramid Gold slot game is for you to wait until the jackpot gets as close as is possible to €6500 and then get stuck into playing it for that jackpot will definitely be won before the jackpot meter reaches €6500.
In fact as soon as you do sign up to Paddy Power Bingo you are going to find more than enough bingo slot games available to you and more than enough large cash paying bingo games too. So make sure you take a quick look over their website and see what current bingo tv promotions are available to you once you sign up and become one of their new players if you are not already a player!
Categories:
Bingo News
Posted on: 19th October 2015 by: Lynda Robshaw