32Red Bingo Applies for UK Continuation Gaming License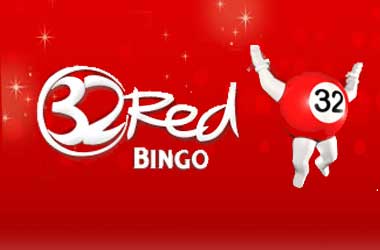 We have started to see a lot of online bingo sites closing their doors to UK bingo players due to the need for those sites to obtain a UK Gambling Commission gambling license to be able to legally offer their players access to their real money bingo games.
However, many of the larger and better run online bingo sites that currently operate outside of the UK have opted to apply for what is known as a UK Continuation Gaming License, which will allow those sites that are currently based and licensed in different countries to be able to offer their bingo games to UK based players.
One of the very first online bingo sites to announce they are planning on applying for one of these licenses in 32Red Bingo, this is a long established and very well respected bingo site that is based in Gibraltar and has been offering players a wide range of bingo games for many years now and they operate using the Microgaming powered bingo software platform.
Having had a large presence in the UK for many years now via soccer team sponsorships, television and radio advertisements as well as sponsoring lots of horse races each day of the week, it was probably only to be expected that 32Red Bingo, along with all of their other online gaming related sites was likely to remain in the UK and would have to apply for one of these licences, which they have now done.
In fact we have also learnt that as of today, all Go Wild Casino players who live in the UK have now had their accounts moved over to the 32 Red online casino site, so if you are a player of Go Wild Casino you will find your log into details for their online casino site will now give you access to the 32Red Casino site and will no longer let you log into your Go Wild Casino account!
You are likely to find yourself getting locked out of several online bingo sites if you are a UK player over the coming days as bingo sites choose to close their UK facing bingo sites instead of having to get a new gambling license, however listed through our website we have several top rated online bingo sites all of who are available to UK players and who hold a full UK Gambling Commission issued license, so do have a good look around!
Categories:
Bingo News
Posted on: 12th September 2014 by: Lynda Robshaw