UK Supermarket Launches Online Bingo Site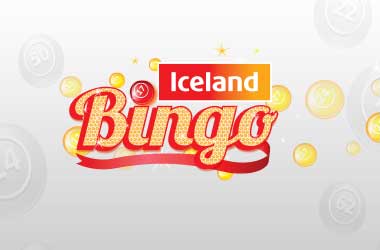 It had to happen one day, we have seen all manner of non bingo related companies opening up bingo sites in the last few years, and now it would appear that one of the UK largest supermarkets has chosen to open up their very in unique uk online bingo site!
Iceland is that supermarket, and whilst probably better known for being a company whose stores supply a large range of frozen and fresh produce, they have, for whatever reason, decided that their customers must also love playing bingo online and have chosen to cash in on the online bingo playing phenomenon which has swept the UK and as such we present to you the Iceland Bingo site!
To get their bingo site known to players they have just recently signed a sponsorship agreement with ITV'S Dickenson's Real Deal show which is broadcast on weekdays during the afternoon, and as such before the programme starts and before and after the advertisement breaks on the show and at the end of the show you will see a short on air advertisement for the Bingo Iceland site.
Whether David Dickenson the star of the show actually plays bingo or whether any of the viewers of the show who are mainly people interested in buying and selling antiques and collectibles actually play bingo is unknown, however sponsoring this show is of course going to get their bingo site known and with a range of special offers currently on offer, if you are looking for a new bingo site at which to play, and one backed by a large and well know company then Bingo Iceland does have a lot to offer you.
To give anyone wishing to play at Iceland Bingo an incentive to do so they have currently put together a welcome sign up bonus which will see your initial £10 deposit being turned into a bingo playing bankroll of some £40, which it has to be said is quite a generous sign up bonus offer and one that you may be interested in taking.
However, what makes this offer even more appealing is that as soon as you have made your initial £10 deposit and have claimed that deposit match bonus Iceland will then send you out a £10 shopping voucher to be used in any of their stores, so in effect your £10 deposit is a completely no risk one!
Categories:
Bingo News
Posted on: 11th September 2014 by: Lynda Robshaw