Mecca Bingo's September Bingo Slot Giveaway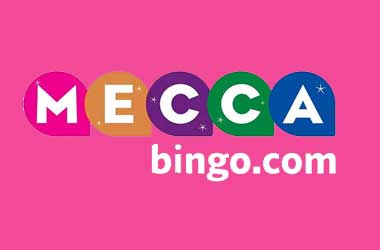 Are you a fan of playing slot games when logged into your favourite online bingo site? If so then it may be worth your time and effort joining up to one of the UK's largest online bingo sites, that being Mecca Bingo, for throughout September they have a huge £50,000 to give away via their special Slots Giveaway promotion.
Taking part and hopefully winning your share of that truly massive prize pot couldn't be easier, for all you need to do is to log into the Mecca Bingo site any time up until the 28th of September 2014 and you will be allocated one entry into their prize draw for each £5 you wager on any of their bingo slot games.
It doesn't matter whether you win or lose when playing their bingo slot games as soon as you wager £5 you will be awarded with a free ticket into that draw, so when you have a particularly lucky winning streak you will find you will have accumulated lots of entries and each entry gives you another chance of bagging a share of that £50,000!
There is a draw on each day of the promotion and up until the 21st of September 2014 you could win £1000, from Monday the 22nd up until Sunday the 28th of September the daily cash draw winning payout is doubled and as such you could win £2000 on each of those days.
To round off this bingo slot game promotion in style, as soon as you have managed to accumulate one hundred tickets you will be awarded one Golden Draw Ticket, and that ticket will give you a chance of winning the £15,000 cash prize which is going to be drawn out of the hat on Monday the 29th of September 2014!
There really is a lot to like about this bingo promotion, as it will only take a little bit of luck for you to find your name being drawn out of the hat on any day of the promotion! Plus if you have not already become a member of Mecca Bingo then get on over to their website for when you make your very first deposit into their bingo site you are going to be awarded a large and instantly credited bingo bonus!
Plus with huge jackpot bingo games offered throughout the day or night the chance of winning big is always on offer!
Categories:
Bingo News
Posted on: 4th September 2014 by: Lynda Robshaw