Will UK Online Bingo Players be left out in the Cold?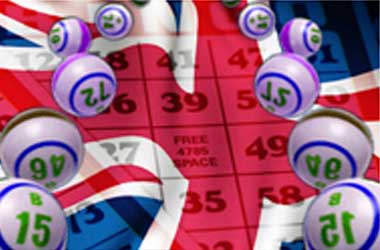 In an obvious attempt to get as much tax revenue as the can, the UK Government in conjunction with the UK Gambling Commission have recently set about changing the current way in which they license online bingo sites and as such are no longer taking a laid back approach in regards to which bingo sites can advertise their offerings to players living in any part of Great Britain.
Previously any online casino that was licensed in one of the UK Gambling Commission's white listed territories such as Malta and Gibraltar were able to advertise their bingo sites anywhere in the UK and on any type of media without actually holding a UK gambling license.
However, that is about to change as proposals have been put forward that will see any bingo site wishing to advertise in the UK now having to get an additional UK gambling license to allow them to do so, and not only will those sites be obliged to pay for that license but all revenue they earn from UK based players will be liable for UK tax!
This has had the effect of making many online bingo sites as well as online casino sites, poker sites and online betting sites who had previously welcomed British players with open arms, no longer being available to those players, and as such you may suddenly find that you will no longer be able to log into and play at some of your favourite UK online bingo sites!
With this in mind and to negate the possibility of you suddenly finding yourself locked out of your online bingo accounts, should the owners and operators of the sites you have been playing at not wish to get licensed in the UK, then we would advise you to stick to playing at any of our featured bingo sites which are currently licensed by the UK Gambling Commission.
As by doing so you will not have any problems playing at those sites, and you will also have the added advantage of being able to escalate any unresolved complaints you may have to the Gambling Commission themselves, who are tasked with overseeing and regulating any gambling related company in the UK, .
Have a look around our website there are more than enough bingo sites on offer all of whom are fully licensed for UK based online bingo players!
Categories:
Bingo News
Posted on: 2nd September 2014 by: Lynda Robshaw