Bingo Club Ban for Tourette's syndrome Sufferer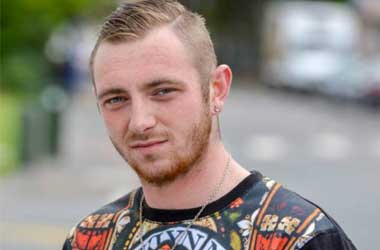 Whilst there are many people who play bingo online especially on the top10 most popular bingo sites, there are of course lots of players who still enjoy the buzz and social element of playing bingo in their local bingo club, however for one young man the ability of going to play bingo with his friends and family is no longer an option due to him being banned from his local bingo club.
Whilst there are probably many people who find themselves getting banned from all manner of land based gambling venues each day of the week, for one reason or another, what is particular sad about the banning of Louis Bunn from his local bingo club is this young chap suffers from Tourette's Syndrome, and as you may or may not be aware that is a condition that causes sufferers to have involuntary ticks and also shout things out completely uncontrollably.
Louis who is 23 was recently playing bingo at the Leo Leisure Bingo Club which is in Eastbourne in East Sussex when his ticks started, and as such the Bingo Club staff thought he was calling house repeatedly, adding to this many other players then became uncomfortable or annoyed that his completely involuntary ticks were causing them to miss numbers called out and was putting them off their game.
It was all edged that during the bingo games one of the bingo callers then started to mimic and make fun of his affliction which only made his ticks even worse. It was then claimed that after a discussion with the Manager who claims he bent over backwards to accommodate Louis the young chap then became abusive and spat at him.
The upshot of this was that Louis now claims he is banned from playing bingo at that Bingo Club and will, if he ever wants to play Bingo again, have to start playing online. In fact playing Bingo online is one thing everyone whether a Tourette's sufferer or not should contemplate doing, for you are going to find plenty of bonuses and special promotions that no land based Bingo Club is ever going to be able to offer you.
Also, when you are playing bingo online you will still have the social element of the game as you can fully interact and chat to other players by an onscreen chat room! Let us hope Louis finds a land based Bingo Club that will welcome him at or maybe he should start playing free Bingo online!
Categories:
Bingo News
Posted on: 1st September 2014 by: Lynda Robshaw