Death on the Dales Gala Bingo Promotion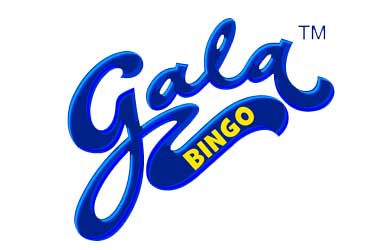 If you are a huge fan of the TV soap opera Emmerdale, then you really do need to sign up as a new player over at Gala Bingo as quickly as you possibly can do!
For Gala Bingo not only have a fully themed Emmerdale bingo room but currently they are running an exclusive Emmerdale promotion too!
Until the 14th of September 2016 you are going to be able to take part in the Death on the Dales promotion on offer over at Gala Bingo and by doing so you will have the chance to win a share of a mind boggling £200,000 in Cash and also win a share of a large range of unique yet very high valued Bingo Prizes and you may also be lucky enough to win a VIP trip to the set of Emmerdale too!
You will need to sign up and then to log into your Gala Bingo account to take part in this Death on the Dales promotion and also you will need to be logged into the Emmerdale Bingo Room to have a change of winning one of those great prizes too.
Gala Bingo
Let us now give you an insight into what the Death on the Dales promotion is all about and how you will get a change of winning if you decide to give it a whirl and actually get involved in it.
The promotion has already started but it is running from the 19th August to the 14th September 2016 so there is still time for you to get involved in it! You will need to spend £2.50 on tickets in Emmerdale Bingo Room any by doing so you will then be issued with a free tick to take part in their
Thursday corresponding bingo games.
Be aware though that you can get more tickets for that special bingo session and you can get up to six tickets as a maximum for that being session, and for each additional £2.50 you spend on bingo tickets you will be issued with an extra one.
Also be aware that if you do earn your free tickets then you will also be given an additional raffle ticket too which will give you a chance of winning some additional prizes from this promotional offer.
To win tickets for this huge paying £25,000 Free Bingo Games and for you to additionally go into the Emmerdale Murder Mystery prize draw, then you will need to play in the last round of the competition which is running from Friday, 9th September until Wednesday, 14th September The prizes are certainly worth winning and by taking part in this promotion you could win an Emmerdale Murder Mystery Prize Package which will see you getting a one night stay at Weetwood Hall Hotel in Leeds which does include bed and breakfast on 12th November, 2016.
Plus you will then be given an exclusive tour of the set and will also be taking part in a Murder Mystery featuring many of the current Emmerdale cast members. You will be treated to dinner, a mystery solving adventure and Bingo in the Emmerdale Village Hall! Checkout their Gala Bingo or more details!
Categories:
Bingo News
Posted on: 5th September 2016 by: Lynda Robshaw