William Hill Launches New BOGOF Games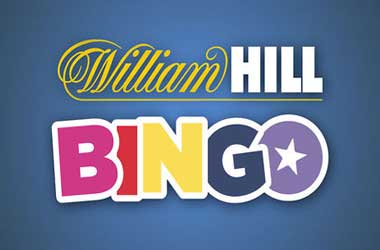 Always a bingo site to progress and grow, we are pleased to announce that William Hill Bingo have just added a new range of BOGOF games to their ever growing range of fun to play, low stake yet high paying bingo games.
If you are fairly new to the online and mobile bingo playing environment and are blissfully unaware what BOGOF bingo games are, they are bingo games on which you get one free ticket for each one you buy, and as such you get double the chances of winning on each BOGOF bingo game you play!
One thing worth knowing about those BOGOF bingo games is that the ticket prices are very low, and when taking part in their 90 Ball Bingo games you have three individual chances of winning a cash prize on each game you play.
The games start off being played for a single line prize, and as such the very first playing to get all five numbers of nay one of their tickets crossed off will win that cash prize. The game will then move onto a tow line prize, and the lucky player or players who get two lines of five numbers crossed off any one ticket will win or share that cash prize associated with that bingo pattern.
Once both the one line and two line prizes have been won the biggest prize paying pattern is then on offer and up for grabs and that is the Full House prize, and the player or players that manage to cross off all 15 numbers on any one of their tickets first will win or share that prize.
William Hill Bingo
Be aware though that when you are playing BOGOF Bingo at William Hill Bingo you will not have to dab the numbers off each ticket individually but instead you sit back and watch as the software dabs off each ticket for you automatically.
If at any point in time you form a winning bingo pattern then the software will call house for you automatically too, and that means you are never going to miss out on a payout by missing any numbers called out or making a mistake when dabbing your tickets as the software checks and double checks each ticket for you and always keeps it cyber eye on each ticket too for you.
Make sure that you do checkout the William Hill Bingo website for details of not only their new player sign up bonus, but for details of their daily bingo promotions and their jackpot paying bingo games too. There will be plenty of valuable promotional offers you can make use of every single day of the week and their jackpot paying bingo games could see you winning a life changing jackpot!
Categories:
Bingo News
Posted on: 28th September 2016 by: Lynda Robshaw