Facebook Bingo Game Launched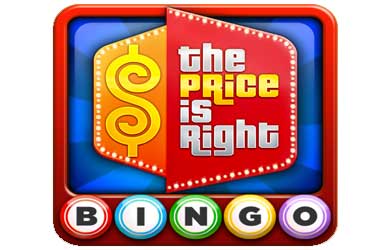 You are going to find many non gambling related companies ever eager to jump on the massively popular online bingo bandwagon, and offer to their customers a set of bingo games in the hope that the company offering them will profit in the running of their bingo site whilst offering something new to their customers.
It has just been announced that the very popular social media website Facebook has now also become another such company looking to provider their hundreds of millions of website users the ability to play bingo online and instantly on their website, but offering them a new set of bingo games which differ from those currently available.
Facebook have chosen to team up with Ludia who have an association with Fremantle Media, the latter named company being a television game show production company, and they are going to launch a bingo game which is completely themed around the popular The Price is Right game show.
In what promises to be a very exciting and completely unique and very novel online bingo game to play they are hoping to cash in both on the popularity of online bingo and also the viewing interest in the very long established television game show.
The bingo games on offer will all be live and fast playing and based on a multi-player format and as such there will be a lot of interaction possible with fellow players. It has also be stated that players of this new bingo site will be able to choose to play against anyone or just to be able to play against their Facebook friends, thus being able to personalise their online bingo play.
The back-end system will of course be utilizing a random number generator to ensure that each and every bingo game is random and plenty of little extras never seen at an online bingo site are going to be offered on this new bingo platform.
These include random give a ways special bingo card and bingo patterns and a very large number of different bingo game formats will also be offered. However due to different worldwide licensing laws it remains to be seen whether everyone will be able to play these games, and we will await with interest the hard launch of this brand new free online bingo playing environment which is certainly going to appeal to users of Facebook who tend to keep the site open and in use whenever they are online!
Categories:
Bingo News
Posted on: 10th May 2013 by: Lynda Robshaw