Football Bingo Promotion at Bet365 Bingo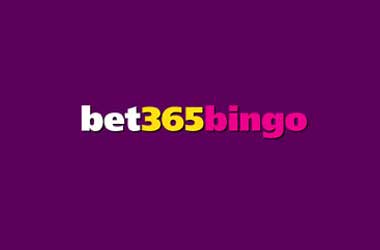 As the Euro2016 football tournament is well underway, you will not be too surprised to learn that many bingo sites are running a range of different promotional offers based around that popular tournament, and one of the very best ones we have seen is over at Bet365 Bingo.
From now until the 10th of July 2016 you will have a chance of winning an all-expenses paid trip to one of the major European capital cities, and all you have to do to be in with a chance of winning is sign up to Bet365 Bingo if you are not already a member and get involved in their special bingo games!
Each day they are running a number of special bingo games in their Stadium Bingo Room, and if you are lucky enough to win a one line, two line or a full house pattern on any of those games then you will win a free ticket for their All Winners Final games.
The daily qualifying bingo games run from Monday to Saturday each week at 11am 12pm, 15.30pm, 17.30pm, 20.30pm and 22.30pm and you can pre-buy you tickets for those bingo games if you are not online.
If you do win one or more free tickets for the All Winners Final games, then those will be live on the following Sunday at 20.30 so do make sure you are online and ready to take part and play off your awarded free tickets if you do win any of the qualifying games.
The qualifying bingo games come with some very low ticket prices which are going to be either 5p or 10p and as such it will not cost you a fortune to take part in them, and you will of course win any prize for the pattern you are playing for in addition to the free tickets for the All Final games!
If you are not one of the many players who are already a member of the Bet365 Bingo site, then you really should sign up as soon as you can for in addition to this very special promotional offer you will also be able to make use of their new player sign up bonus offer the details of which will be displayed over on their website.
Bet365 Bingo do have a huge daily schedule of massive jackpot paying bingo games too, so no matter when you log into to play you will not be too far away from a game starting!
Categories:
Bingo News
Posted on: 21st June 2016 by: Lynda Robshaw