Foxy Bingo's Brand New Bonus Offers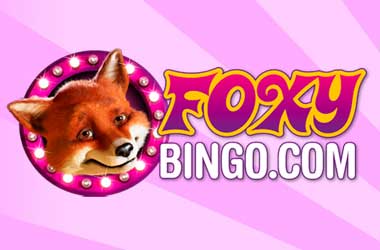 The New Year has finally arrived and as sure as night follows day you can be guaranteed of finding every single one of our top rated and fully licensed and regulated online bingo sites will be showering you with all manner of promotional offers is the days, weeks and months ahead.
If you are looking for a fully rounded online bingo playing experience and wish to play bingo online at a site that has always been famed for giving their players much more by way of little extras, then one site we think you should seriously consider joining up to today is the Foxy Bingo site.
Foxy Bingo have now launched their brand new range of 2015 Bingo Bonuses, and as such as a first time player you will be able to take advantage of their no deposit required bonus which will see you picking up a free fiver once you register as a new player, and once you have claimed that you will then be able to take them up on one of the highest valued deposit match bonuses.
One Bingo games that you really do need to take part in at the Foxy Bingo site is the Maximum Bingo Game, for this game which is pencilled in for the end of January 2015 is one on which the winner or winners of their one line bingo price is going to win or win a share of 1000.00, their two line winner or winners will win or share a 2000.00 prize and the first player or players to call house will pick up or share a 8000.00 cash prize.
However, there is also 10,000.00 being given away in consolation prizes on that bingo cash paying bingo game and as such every player who takes part in it and doesn't win one of the three cash prizes will instantly win a share of that 10,000 once the game has finished!
Soul you fancy playing any of the huge number of Bingo Slot games available at Foxy Bingo then make sure you take part in their huge cash prize paying Bingo Slot Tournament, for Foxy Bingo have set aside 5000.00 in cash prizes for that slot playing tournament and with no skill need anyone could win a share of it!
Get on over to the Foxy Bingo website as soon as you can and click on their promotions page as that is where you will find all of the details surrounding their up and coming player promotions.
Categories:
Bingo News
Posted on: 5th January 2015 by: Lynda Robshaw