New Iced Gems Loyalty Club at Iceland Bingo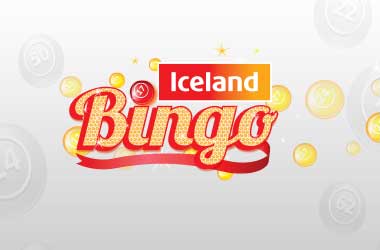 The Iceland Bingo site, which is owned by the Iceland Frozen Food stores has recently taken a long hard look at their loyalty scheme, and have decided to give it something of a revamp to ensure their army of online bingo players are going to be getting the maximum playing value whenever they play any of their real money bingo games.
This has led them to launching their brand new Iced Gems Loyalty Club, which is a multi tiered loyalty scheme on which you are going to be showered with all manner of additional little extras based solely on how many of their bingo games you play.
There is no requirement for you to have to sign up and register separately to become a member of this brand new loyalty scheme, for you are going to be automatically enrolled into it once you sign up as a new player at the Iceland Bingo site, and if you are already a player at this fully licensed and regulate online bingo site then you will be automatically sign up to it.
The way in which you accumulate loyalty points is simple, each time you buy 25p worth of bingo tickets you are awarded one point, the more of those points you accumulate the more benefits and little extras will be coming your way,
There are in total, five different tiers of this Ice Gems Loyalty Club, and to get the maximum benefits flowing your way you really should try and give their bingo games as much real money attention as you can, for the more point you earn the higher up the tires you will climb.
Get yourself over to their website as soon as you can for the benefits of their loyalty scheme really are going to ensure you get the maximum playing value. Plus if you are not already a member you will, once you have registered and fully signed up as a new play, have access to their very generous new player sign up bonus the details of which can of course be found on their website.
If you make it to the second tier of their loyalty club then each time you make a deposit into your Iceland Bingo account you will get a free bonus added to your account, making it to the top tier will see you being able to get up top 80% of your deposited amounts added as a bonus!
Categories:
Bingo News
Posted on: 9th January 2015 by: Lynda Robshaw