Foxy Bingo's new iPad App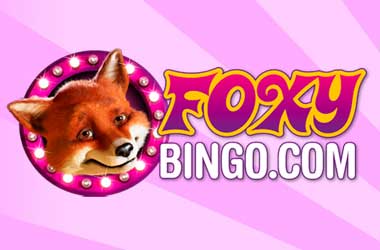 After what seems like an absolute age, the long awaited iPad App that Foxy Bingo has been promising to make available to their ever growing army of online bingo players has just been launched, and having taken a good look at the iPad App and testing it out ourselves, we have to say it is an absolute corker!
Foxy Bingo has quickly become one of the most played at online bingo sites, thanks to their massive sponsorship of television programmes along with their online and offline advertising activities.
Now a household name in many countries this leading bingo site has been eager to expand into the mobile bingo playing environment.
The launch of this brand new iPhone App sees both new and existing players of Foxy Bingo to be able to access a large range of 90 ball bingo games which offer both low and mid priced tickets and the oh so famous huge jackpot payouts that Foxy Bingo have become famed for offering.
This being the early launch of the iPad Bingo App a limited selection of side games can also be played in addition to the 90 ball bingo games, and it is hoped and expected that once the App becomes more established and utilized by their players then additional bingo game variants and even more side and instant games will become available on it.
The bingo platform that Foxy Bingo uses is by Dragonfish, who you may or may not known is part of the 888 Gaming Group, however as this iPad Bingo App is being rolled out across all of the bingo sites that utilize this bingo software platform then in the coming weeks other sites that use it such as Coast Bingo and the popular Moon Bingo site will have the App on offer to their customers.
So if you are one of the growing number of bingo players who have recently acquired an iPad then how about putting this new App to the test for yourself, now is a particularly good time to try it out at Foxy Bingo as all new players will be able to claim a new player sign up bonus that is quite generous in nature and will give you a massively increased bingo playing bankroll.
Have a look at the Foxy Bingo website for full instructions and easy to follow step by step guide on how you can get this App up and running on your iPad, it is easy to install and you will be playing bingo on your iPad in no time!
Categories:
Bingo News
Posted on: 20th June 2013 by: Lynda Robshaw