Gala Bingo Launches New Fast Play Bingo Rooms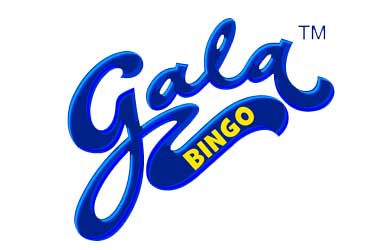 Gala Bingo has always been a site at which all online bingo players are going to find exactly the type of games they wish to play and with both free to play and real money bingo games on offer you will not always need a huge bingo playing budget set aside to play their huge suite of games!
However, Gala Bingo does know that a lot of their players lead very busy life styles and as such cannot always set aside a large amount of time to play bingo online, and this is why they have launched a brand new range of bingo rooms within their bingo site to allow players to play bingo games rapidly in a short amount of time! Below is an overview of some of these brand new fast play bingo rooms from Gala Bingo.
Velocity Bingo Room – The Velocity Bingo Room is open between the hours of Midday and Midnight and as such it offers a full twelve hour of nonstop bingo games. New games are played every two to three minutes in this brand new room and thanks to a range of fast playing 90 Ball Bingo games you really are going to get the maximum winning chances!
Rush Bingo Room – The Rush Bingo Room at Gala Bingo is open 24 hours a day and enables players to play a new bingo game every 2 and a half minutes! The beauty of his newly launched bingo room is that ticket prices cost as little as just one penny per ticket and each game available has a guaranteed prize pool!
Mountain Bingo Room – You just have to log into the Mountain Bingo Room at the Gala Bingo site for when you do you will be given access to a range of special high valued bingo games including a high paying jackpot game every four hours and lots of Buy One Get One Free Bingo games!
City Bingo Room – One final fast paced bingo room now available at the Gala Bingo site that you really should checkout is their City Bingo Room, when playing in this room you will find a constant stream of Super Spotlight Progressive Jackpot games are on offer and with the chance to win what could turn out to be a life changing jackpot payout, this is one of the busiest bingo rooms Gala Bingo have on offer and its open 24 hours a day so whenever you choose to log on to play it will be accessible instantly!
Categories:
Bingo News
Posted on: 28th October 2014 by: Lynda Robshaw