Sky Bingo Introduces Session Bingo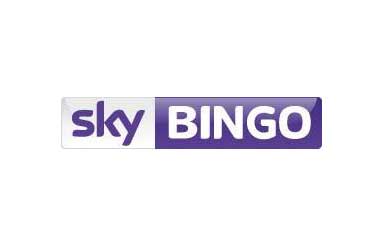 There is still time to take part in the new Session Bingo games that have been made available in October over at the Sky Bingo site, and if you are seeking a very cost effective way of playing bingo online then these new games are going to be of great interest to you.
When you take part in any of the Session Bingo games at the Sky Bingo site which are available throughout October at 10am, 1pm and 5pm each Sunday, you pay just once and for the entire session which lasts one full hour all of your bingo cards for that hour will then come without any additional ticket costs!
This is a great way to be guaranteed of one full hours bingo playing for the absolute minimum cost for these bingo games come with a buy on get one free promotion attached to them, so if for example you choose to play on the morning session at 10am you can pay just £5.40 and will get to play with a massive 1080 bingo tickets! Which will certain give you the maximum winning chances and will ensure you have plenty of fun and entertainment during that hour!
There will be 15 games in each session and there is a large and varied selection of game you will be playing spread over those 15 different games. As the cards can cost just 1p each you really will be getting the maximum playing value.
Plus if you have not already become a member of the Sky Bingo site then you are also going to be able to take advantage of their sign up welcome bonus offer that has been designed to give you the maximum playing value, for full details of that bonus offer please visit their website where you will also find all of the terms and conditions of that bonus.
You are also going to find plenty of standard and big paying jackpot bingo games offered at various times of the day each day of the week at Sky Bingo, and being one of the fastest paying online bingo sites if Lady Luck does strike you will not have to wait very long to get paid your winnings.
Get on over to their website as soon as you can and take a look at what else they have to offer you by way of bingo games bingo bonuses and of course their high paying bingo slot games you really are going to be impressed by what you will find on offer when you do!
Categories:
Bingo News
Posted on: 17th October 2014 by: Lynda Robshaw