Grab a Grand Night at 32Red Bingo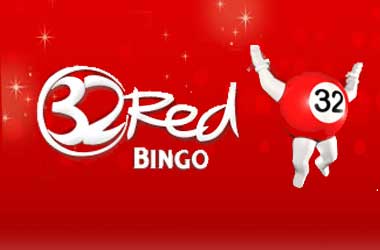 Part of the fun of playing at 32Red Bingo is that you are going to find there is always something going on in one or more of their bingo rooms! Plus as this highly rated online bingo site has the range of Microgaming powered bingo games on offer you will find their software is a breeze to use!
However, one special set of bingo games which are always worth getting involved in are their Grab a Grand Bingo Night games, now these bingo games will be available at the end of each month, so if you are planning your monthly bingo playing diary then make sure you pencil in some play time at 32Red Bingo later on this month!
The Grab a Grand Nights are when 32Red Bingo have two solid hours of nonstop bingo games and they will offer you the chance of winning a share of an enormous prize pool of some £10,000, and anyone can get involved in these bingo games if of course they have a 32Red Bingo site account!
The games are divided up into ten separate games on which there is a jackpot of some £1000 to be won on each of those bingo games. However, there are some special bingo draws which you can take part in if you play in every single game in these bingo sessions!
If you play in all of the bingo games and spend a minimum of just £5 on each of those games then you will be entered into a draw on which a bonus prize of some £50 can be won.
Should you play in all of these bingo game but spend £10 on each of them then you will be entered into the second draw on which one lucky player is going to win a cash prize of £100!
There is an additional draw taking place which all players who have entered every single bingo game in that session and has spent £20 on each game by buying bingo tickets and the cash prize on offer on that draw is a huge £200!
Any player who manages to win the most on this bingo session will also receive an automatic entry into all of the following month's draws! So make sure you do get involved in the Grand a Grand Night over at 32Red Bingo!
Categories:
Bingo News
Posted on: 2nd September 2015 by: Lynda Robshaw