Health Lottery to Launch Online Bingo Site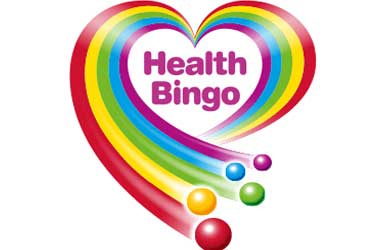 In the UK there are quite a number of different lotteries available each week, there is of course the National Lottery which offers several different lotteries each day of the week, and then there is the Post Code Lottery and the Health Lottery.
The Health Lottery was designed and launched to help raise much needed funds for medical and health research throughout the UK and thanks to this particular lottery keeping the stake level at which players can play the lottery at just one pound, as opposed to raising it up to two pounds as the National Lottery have done, a lot of players are now playing this lottery for a much more modest stake level.
Ever eager to raise as much money as is possible for health and medical related charities, the Health Lottery have just announced that they will soon be launching their very own unique online bingo site! Yes, yet another bingo site for you to choose from! However, as all profits will be going to very good causes throughout the UK it may interest you to learn just what the Health Bingo site as it is going to be named will be offering players.
The actual bingo games which are going to be on offer on the Health Bingo site will be the very popular games of 75 bingo and 90 ball bingo and as such you will find that a range of different bingo rooms will of course be available offering different ticket and bingo card prices and offering a range of different prizes.
They are intending on offering new players the usual sign up bonuses to help those players get a winning edge possibly and with some huge paying jackpot games scheduled in the future then not only could you bag for yourself a large an instant bingo jackpot but each time you play at the Health Bingo site you will be helping medical and health charities throughout the UK!
The Health Bingo site will also be offering a range of casino type games which you will be able to play alongside your bingo games or as standalone games, and as such you are going to have plenty of choices in regards to which games you get stuck into playing, we will keep you fully updated with the launch date along with any other information we learn abut this soon to be launched online bingo site.
Categories:
Bingo News
Posted on: 13th January 2014 by: Lynda Robshaw