Jackpot City mid July Bingo Promotions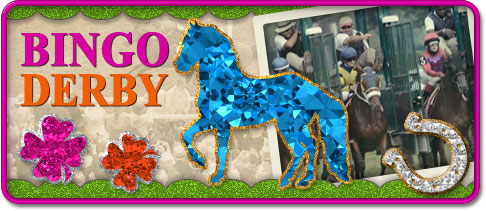 There are quite a few mid July bingo promotions which you can take full advantage of over at Jackpot City Bingo, so if you fancy sprucing up your online bingo action and playing for some massive cash prizes then the place you need to visit is the Jackpot City Bingo site.
Below are all of the currently up and running promotions which are live until the end of July 2013, so grab your virtual bingo dabbers and make your way over the Jackpot City Bingo site and fill your boots!
July Bingo Derby Promotion –The Bingo Chat Games over at the Jackpot City Bingo site are where you should be heading any day in July as they have some excellent prizes to give away, including but certainly not limited to Amazon vouchers, Thornton's or Body Shop presents and special treats, plus they have tons of BB's to give away or you may also be lucky enough to win casino credits and loyalty points!
Monthly Mega Pot – During the month of July every time you make a deposit of just 20.00 and then go on to play just 20.00 worth of bingo tickets you are going to be awarded a special unique bingo ticket which will enable you to use that ticket on the Monthly Mega Pot Bingo games held exclusively at Jackpot City Bingo, this end of the month huge paying bingo game has a cash prizes worth  1500.00 which are divided into three bingo prizes the first being the top prize of a huge 1000.00 the second prize being an equally generous 300.00 with the third prize being an not so insignificant 200.00 in cold hard cash!
Free Bingo – You will also be able to play Free Bingo each day in July at Jackpot City Bingo, simply log into their website and make your way straight on over to their Sunshine Room between the hours of 6:30pm – 10:30pm GMT, of visit the Bob's Room from 12pm – 1pm and then later in the day from 11pm to 12am GMT for even more free bingo games!
If you have never played at the Jackpot City Bingo site before then you are able to take full advantage of their new player sign up bonus and this will let you double your initial deposited amount of up to 300.00 instantly! This bonus is actually also available on your first three deposits into the Jackpot City Bingo site so make sure you take advantage of it to boost your winning chances!
Categories:
Bingo News
Posted on: 17th July 2013 by: Lynda Robshaw