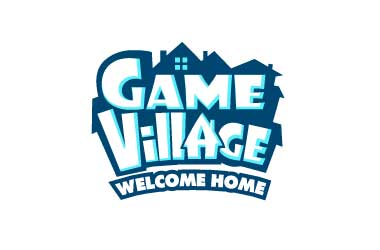 Whilst it is fairly common for online casinos to either be swallowed up by larger groups or occasionally be completely re-branded when they have been subject to a buyout, it is quite rare for online bingo sites to change hands, however news has just reach us today of a major change of hands for a very popular online bingo site.
The GameVillage site which has been a firm favourite with bingo players for many years now has just changed hands, and is now part of the Angel Crest Holdings company who have now taken over the entire operation of this Malta based bingo site.
What ensured players kept coming back to play at the GameVillage bingo site was that unlike many other bingo sites available to play online they did not use one of the major software providers as the engine and bingo platform that powered their bingo site, instead they used their own unique and it has to be said very player friendly propriety software platform.
It appears that Angel Crest are looking to massively expand into the UK online bingo playing market place and by buying the GameVillage site this will give them the ideal platform to make that dream a reality.
The team behind Angel Crest Holdings are no strangers to the online bingo world and as such they already have years of experience under their belt and having operated several bingo site for many years they are planning on making the GameVillage site even more appealing to players which can only be a good thing!
Having had a spotless track record since they launched GamesVillage do already have a huge number of players and by revamping several different aspects of the site to make it even more appealing we are hoping to announce very shortly some new changes at the site.
The site is of course still open for business as the transition to their new owners when smoothly and anyone who has already got an account with the GameVillage bingo site will not see any differences for a while with everything running more or less the same as it always had.
Maybe now would be a good time to check out the GameVillage site for yourself as you will then be in a good position to see for yourself just how good their panned changes are when they go live.
Categories:
Bingo News
Posted on: 10th July 2013 by: Lynda Robshaw