Ladbrokes Bingo Big Money Tuesday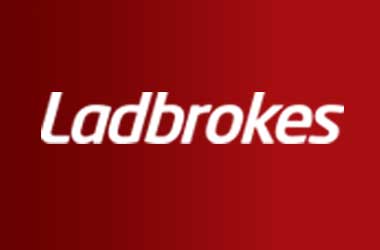 You really do need to try and be online this Tuesday afternoon as if you are free then there are some excellent bingo games up and running, all of which offer low cost ticket prizes and give you a great chance of picking up a large cash prize.
Today's Bingo site who have the biggest schedule of games is Ladbrokes Bingo, this very well known and highly respected site is probably better known for their land based betting shops and offices, however they haven't forgotten that many of their customers like the occasional game of bingo and as such have a packed schedule of games for you to get stuck into.
Their afternoon bingo schedule kicks off with a bang via their Big Lunchtime main game and this is underway at 14:30 GMT, this game boast a massive prize of some £475.00 with ticket prices for it costing just 0.50 each, so make sure you are online and ready to play this particular game as that jackpot really is there for the taking and someone has to win it.
Should you be looking for some lower cost ticket priced Bingo games this Tuesday then there are plenty of them on offer over at Ladbrokes Bingo, and do not forget that all of the games listed are all pre buy games, and as such you do not necessarily have to be online when they are playing as you can simply buy in advance your tickets and the bingo software which powers this leading bingo site will keep track of all your tickets automatically for you, even if you are not online.
The Even Money Hour bingo game will be up and running at 14:30:30 and this game has tickets priced at a more modest 0.10 each, and the prize which you can bag is a modest but very welcome £20.00.
Another very popular bingo game at Ladbrokes is their Starters Orders game, this will be starting at 14:32 GMT, and this one boasts a larger jackpot than the above game, and as such you can win up to £ 25.00 however ticket prices are even lower than the above two games with them costing just 0.05 each.
For those of you players who look for and demand the maximum value from your online Bingo playing budget then you will be pleased to hear about their Penny Bingo games, of which they have plenty of them available throughout the day.
One of these games which offer tickets obviously costing just 0.01 is up and running at 14:33 GMT and for that penny you could win a prize worth up to £ 10.00. It really is all happening at Ladbrokes Bingo this Tuesday and they have games starting every minute of so throughout the day and night.
Categories:
Bingo News
Posted on: 22nd March 2013 by: Lynda Robshaw