Foxy Bingo Big Thursday Jackpot Games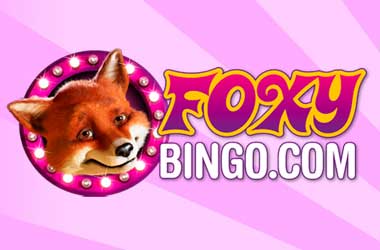 Foxy Bingo is the bingo site to visit today as each and every Thursday they have a plethora of big money paying cash bingo games running all day and night, and anyone can win one of these jackpots simply by taking part in them!
The jackpot bingo games found at Foxy Bingo are divided up into two different game formats and to give you a better insight into them we have listed both types of these big paying games below for you, so have a good read through them and all will be revealed.
90 Ball Bingo Jackpots – It is often the 90 ball bingo games at Foxy Bingo which have the most interest, due to these games having not one but three prizes on offer then you can win three times on each ticket you have purchased.

The jackpot games held at Foxy Bingo are structured in such as way that the current progressive bingo jackpot can only be won on the full house part of the game; here you will need to get all fifteen numbers marked off on any one single ticket you have purchased to win this jackpot.

However you will also need to get a full house in 44 numbers or less drawn out of the bingo machine, should you call house in 45 numbers called or more then the progressive jackpot rolls over to the next game and you win the standard payout for that game and not the progressive jackpot.

75 Ball Bingo Progressive Jackpots – The 75 ball bingo games held at Foxy Bingo have lots of different winning patterns available, however the progressive jackpot which can be won on these games are only won via the Lucky Stars Bingo pattern.

The way in which the progressive jackpot is won is by forming and getting all of the numbers on your 75 ball bingo card in the Lucky Stars pattern in 46 numbers or less, should you get this winning pattern in 47 numbers call or more then the progressive jackpot is not awarded.
Checkout the Foxy Bingo website as they currently have a large collection of up and coming bingo jackpot games, their bingo schedule is where you will find all of these bingo games fully listed, so get over there now and take a look.
Don't forget that if you have never played at Foxy Bingo before then a large instantly credited new player bonus can be yours.
Categories:
Bingo News
Posted on: 28th March 2013 by: Lynda Robshaw