LadyLucks Launches 3 Minute Bingo Game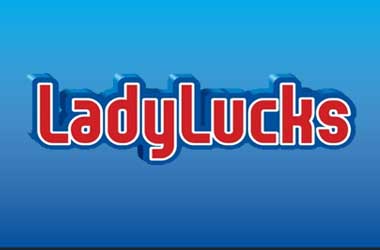 There are not that many mobile casino sites which have, in addition to their usual collection of casino games, a standalone bingo game on offer in their gaming suite. One site that has just launched such a game is LadyLuck's mobile casino!
Having firmly established themselves as one of the largest and most played at mobile casinos catering for UK based players, LadyLucks Casino, along with their gaming platform supplier, that being a company called Probability have been churning out a quite impressive array of brand new games which players can instantly access on any type of mobile device.
One of these games is the brand new 3 Minute Bingo game, and as the name of this game suggests it offers players the chance of playing a brand new game of bingo every 180 seconds! The beauty of playing at this site is that you can win big even when playing for tiny stakes and with a quite generous no deposit bonus up for grabs to all newly registered players, you really do have no excuses not to give this great playing bingo game a little try, and by taking that bonus you have nothing what so ever to lose!
If you do fancy giving this brand new mobile bingo game a little play time let us tell you a little more about how it works and operates. Each game on average lasts 2 minutes and as such you will have a quick 60 second gap in between each game to allow you to purchase your cards and bingo tickets for the next game.
Every 20 minutes they will play a bingo jackpot game on which some huge jackpots are always there for the taking. You are also able to pre buy tickets for these jackpot games if you are not able to be online when they are up and running!
The bingo games offer three cash prizes as they are all structured as 90 ball bingo games, and as such you will start playing for a one line prize and then the game will move onto the two lines game followed quickly be the full house game.
There have been over one and a half million players signing up to the LadyLucks Casino site and as such you will find their bingo room is always very busy and that is reflected by the size of their cash prizes attached to each of these 3 Minute Bingo games!
Categories:
Bingo News
Posted on: 6th August 2014 by: Lynda Robshaw