Cheeky Bingo £7k Platter Games Coming Soon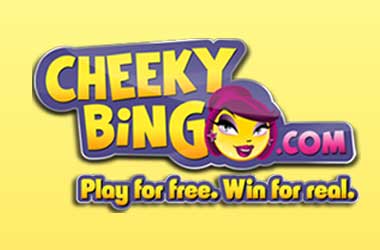 The Cheeky Bingo site has just let us know that they are planning on making live a range of very high paying Bingo games starting on Monday the 18th of August running right through until Saturday the 24th of August, and these bingo games are their special huge paying £7k Platter games! These games will be additional to the Instant Play Games Cheeky Bingo launched in May.
If you are planning your bingo playing diary then you really do need to pencil some of these games into your schedule for they are available with ticket prices as low as just 10p and 20p each and with some huge cash prizes on offer it will be a great way to get your daily low cost bingo playing fix and possibly bag some large winning payouts.
The bingo games which have been pencilled in as these special games are their 75 ball bingo games and as such they will be fairly fast paced games. The 10p games are rrunnign each day between 8am until 9am and then the 20p games will be going live from 8pm to 9pm.
The morning 10p games have a guaranteed jackpot of £25 and then on the hour the jackpot is increase to £40, and these cash prizes are guaranteed irrespective of just how many players are logged into the bingo room and playing!
The cash prizes offered on the 8pm to 9pm sitting are slightly higher with a jackpot offered of £30 on each of these games until the top of the hour when the jackpot is enhanced up to a quite large and tempting £50.
We think you are going to be very hard pressed to find any other low cost bingo games online offering jackpots that are guaranteed, so why not get on over to the Cheeky Bingo website and sign up as a new player, remember that these games are going to go live on Monday the 18th of August so you do still have some time left to sign up and register as a new player.
By signing up today you are also going to be able to massively increase any real money deposit you make into the Cheeky Bingo site for they are giving away a huge sign up deposit match bonus the details of which you will find fully listed on their website. Make sure you also look at their daily bingo schedule when visiting their website as they have some massive hourly jackpots running throughout the day and night.
Categories:
Bingo News
Posted on: 5th August 2014 by: Lynda Robshaw