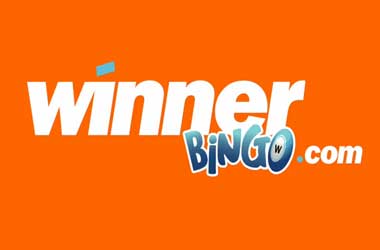 It is proving quite difficult keeping track of all of the online bingo sites that are now launching their own mobile bingo sites! However, we have just got word from Winner Bingo that after months of fine tuning they have now launched and made live their own unique mobile bingo site, which we have to say is just as impressive as their online bingo site!
Playing bingo on the go is proving to be very popular with players, as no longer do you have to be sat at home in front of your computer to get you bingo playing enjoyment and entertainment fix, and we are pleased to inform you that the Winner Bingo site has made sure that their mobile bingo site is fully compatible with every single type of mobile phone or tablet device, so you will not have to miss out on the fun and games if you have an older model of mobile device!
Being the generous company that they are, to celebrate the launch of this state of the art bingo site they have put in place a rather special sign up bonus, and if you choose to give them a try as a brand new player then by depositing just 10.00 you will get to play with 40.00 thanks to their sign up bonus offer!
You will find it is the excellent Playtech software that both powers the online and mobile bingo sites offered by Winner Bingo and that does of course mean you are going to be able to play free bingo games and bingo games which come with very low cost tickets whilst still having the chance of winning big!
A full bingo jackpot game playing schedule will be available to be viewed as soon as you log into your account, and you are also going to be able to pre buy your tickets and bingo cards for their up and coming bingo games just like you can on their online bingo platform.
One final aspect of playing at the Winner Bingo site is that you will additionally find a full suite of bingo slot games and many of them are progressive jackpot paying slots, and being linked up to the online casino that Winner Bingo also have available you will not be able to fail to notice the sheer size of the jackpots currently up for grabs!
Categories:
Bingo News
Posted on: 30th July 2014 by: Lynda Robshaw