Bet365 Bingo Launches the Lucky Liner Promotion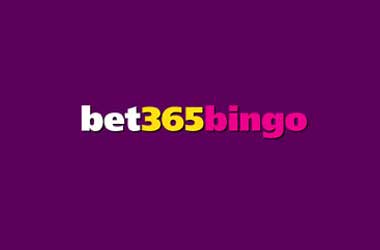 Great news if you are in a Bingo playing mood in the next few weeks, for one of our rated online bingo sites, that being Bet365 Bingo have just launched a brilliant promotion which is running throughout the summer, and it is going to be your chance of winning a Mediterranean Cruise for Two simply by playing Bingo!!
Bet365 Bingo have opened up a special Bingo Room which is their Cruise Cabin Room and as you play bingo is that room each and every single time that you win a full house you are going to be awarded with a free ticket to take part in their Lucky Liner final bingo game.
Between now and September the 8th you will earn one free ticket for every full house you claim in that Cruise Cabin Room, and then on September the 14th you will be able to take part in the big bingo game finale on which you could win that Mediterranean Cruise for 2.
However, if you do not manage to win the jackpot prize, then fear not as you are going to win a guaranteed share of a special £1000 Community Jackpot which Bet365 Bingo have set aside for this bingo promotion.
You will not be forced to fork out a lot of money to play these special bingo games either for the cost of the tickets are just 0.10 each, and you can take part in these bingo games each and every day of the week at 11:00 until 13:00 then from 15:00 until 17:00 and finally they have their late sessions running each day from 20:00 until 22:00, for reference those times are all UK times!
Do not worry if you are not already a member of this leading bingo site for if you do decide you fancy giving this promotional offer a try you will in addition to being able to take part in it, you will qualify for the sign up bonus currently giving being given away to all new players of Bet365 Bingo.
You will find that as a new player you are going to be able to claim £10 worth of free play bingo credits, a £20 bingo bonus plus you will also get £20 worth of credits to play their large and expanding range of Bingo Slots! Get on over to their website for full details of their Lucky Liner promotion and Bet365 Bingo sign up bonus.
Categories:
Bingo News
Posted on: 28th July 2014 by: Lynda Robshaw