New Bingo Game Bonuses available at Jet Bingo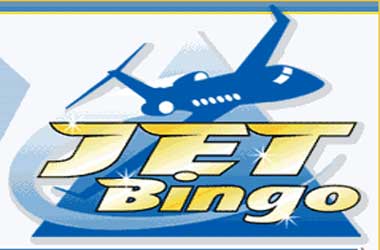 You may never have come across the Jet Bingo site before, but they are certainly a site worth checking out for they have a huge range of ongoing tournaments and special promotional offers attached to many of their Bingo games!
Whilst you will of course be able to win some very large amounts of cash when playing any of their Bingo games online, which can be very low cost games to play, thanks to these special promotions and tournaments you can get even more playing value should you decide to give their Bingo site a try!
Below are some of the currently available specials which we are more than confident will appeal to many of our Bingo playing website visitors, have a look through this listing and if any of them take your eye and you want more information on any of them then get on over to the Jet Bingo site for more details!
Pot of Gold Promotion – If you take part in the special Pot of Gold Bingo promotion if you call Bingo on any of the following special numbers: 4 – 7 – 13 – 29 – 33 – 37 – 50 – 58 – 65 and 70 you will be given a set amount of BB's depending on how many games you win with those special numbers.

The value of the BB's awarded varies so for example if you call Bingo with any of those numbers in the month on just one game you will win 2.00 worth of BB's however call ten Bingo games with any of those numbers and you can win as much as 200.00 in BB's!

Rainbow Collection – This is a very unique type of Bingo promotion for it is the colour of your Bingo cards that you win on that will allow you to earn a set of points, complete the set of colours and you will win a range of prizes!
Slot Hot Shot – There is also a Bingo slot game tournament that runs throughout the week, and by simply playing their featured slot game you could win a share of a massive $2000 in cash prizes. Get on over to their website right now and sign up to take part in any of the above special promotional offers, and if you sign up today you could claim a free $30 bingo bonus instantly!
Categories:
Bingo News
Posted on: 7th July 2014 by: Lynda Robshaw