Bingo Godz Sponsors Dickenson's Real Deal!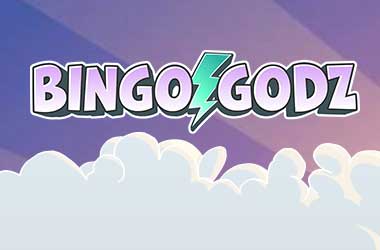 In the UK you can hardly watch any television show on ITV, Channel 4 or Channel 5 without being inundated with a huge number of gambling site related adverts once the advertisements break appear!
It you are a fan of daytime television then you will probably be a fan of watching Dickenson's Real Deal, this is an interesting Antiques related programme in which viewers are invited to attend a local venue and bring in their antiques and collectables that they no longer want in the hope the team of Antique Dealers will make a high valued offer for those items.
If they don't then your items will be sent off to auction to see if they raise more money than the Dealer offered! Being such a hugely popular television show it was only to be expected that a Bingo site would move in and arrange to sponsor the show, and this is exactly what has happened as a relatively new Bingo site, that being Bingo Godz now sponsors the show!
We have taken a good long look over the Bingo Godz website and have chosen to give them a try, and we are pleased to announce they tick a lot of the right boxes in regards to what we expect to find offered from an online Bingo site and they may be worth you checking out too.
They offer a high valued sign up welcome bonus to all new customers and by depositing just 5.00 they will credit you with a free bonus worth 20.00 in value. They not only offer a massive array of differently structured Bingo games and some huge paying Bingo Jackpot games they have a large suite of slot and casino games.
In fact many of their slot machines are the very same ones as you will find in your local casinos, so if you love playing Bingo and getting stuck into playing slot machines at the same time, then Bingo Godz is going to be right up your street.
As you play you will also be earning yourself their own unique Bingo Godz Loyalty Points which you can then exchange for all manner of little freebies and extras. So why not get on over to their website right now and give them a try, for as the Duke, David Dickenson would say, the Bingo Godz website really does offer the Real Deal!
Categories:
Bingo News
Posted on: 10th July 2014 by: Lynda Robshaw