New Brave Monday Promotion from South Beach Bingo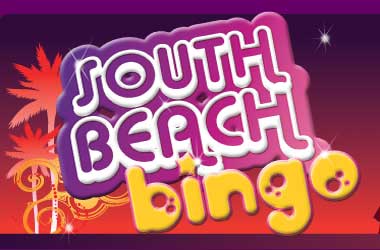 One online Bingo site that is worth checking out and certainly worth playing at, if you have a little or a lot of spare time any Monday is the South Beach Bingo site. As one of our top rated sites they have just been in touch with us to let us know about their brand new Brave Monday Bingo promotion that has now gone live!
This promotional offer will see players being able to massively increase the size of their bingo player bankroll, for by making a deposit you could increase the value of that deposit by up to 600%! Below is an overview of what is offered by way of the deposit match bonus based on just how much you deposit on a Monday.
$500+ Deposits – If you are something of a high rolling online bingo player then we think it is going to be worth you making a deposit of over $500 at the South Beach Bingo on any Monday for by doing so you will be able to claim their biggest deposit match bonus of the day which is a whopping 600% deposit match bonus!
$250 Deposit – If you can comfortably afford to make a $250 deposit into the South Beach Bingo site this or any Monday of the year then make sure you do for by depositing that amount of cash into your account using any of their banking options you will find that deposit this boosted in value thanks to their 500% deposit match bonus!
$150 Deposit – Should you have $150 available in you bingo playing budget this Monday then you could put it to good use at the South Beach Bingo site for their special Brave Monday promotion will see any player depositing $150 getting a very generous 450% deposit match bonus added to their account when that deposit is processed!
$100 Deposit – One of the most commonly deposited amounts into most online bingo sites is a round $100 and by depositing that exact amount of cash into the South Beach Bingo site on a Monday whilst the Brave Monday promotion is running you will be instantly awarded with an overly generous bonus worth 400%!
Deposits Lower than $100 – Should you wish to make a more modestly sized deposit into South Beach Bingo on a Monday then you will see those deposits worth lower than $100 instantly being boosted in value thanks to the 250% match bonus!
Categories:
Bingo News
Posted on: 9th February 2015 by: Lynda Robshaw