New Big Money Bingo Room from Bucky Bingo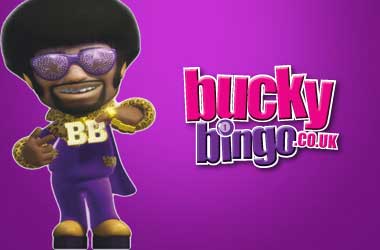 As an online bingo player you should set aside a little time each day to have a look through each of our listed and approved bingo site websites and make note of all of their up and coming bingo jackpot games, for you are not only going to find some sites offering huge jackpot bingo games but you may also come across some sites who will give you access to those games completely free of charge.
It has been found that the savviest online bingo players will pencil in some time over the weekend to put together their own online bingo playing schedule and will have listed on their schedule the days and times when the biggest paying bingo games are up and running, and they will also highlight those games on which you can take part in high paying bingo games at no risk what so ever.
One online bingo site that has a very unique high paying bingo jackpot game is the Bucky Bingo site. That online bingo site is in fact owned and operated by a land based bingo company in the UK who opened their very first land based bingo hall way back in 1970, and as such when you play at their online bingo site you will find it is a very player friendly sites offering lots of high valued bonuses and high valued bingo games.
On the first Saturday of every month the Bucky Bingo site is hosting one of their most popular bingo games, you will find this game is up and running between the hours of 10pm and 11pm and there is a huge £20,000 up for grabs as part of the prize pool.
You need to log into the Bucky Bingo site obviously to take part in this big money paying game and the room where the action is taking part is quite aptly in their Big Money Room. They will be holding ten bingo games on which £1000 is up for grabs during that online bingo session and they will also have a mega paying £10,000 bingo games up and running during that special and very high paying bingo session.
Make sure you do pencil in some time to take part in this not to be missed bingo game for the ticket price is just 50p per ticket, so every player will be able to afford to take part in it!
Categories:
Bingo News
Posted on: 11th February 2015 by: Lynda Robshaw