New Mobile Gaming App Launched by Microgaming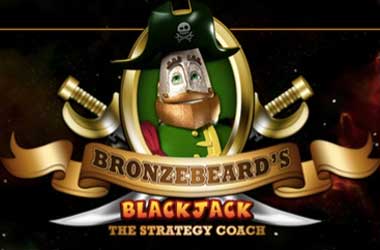 Microgaming have always been leading the way in regards to new ways to play any of their casino, bingo and poker games, and we are pleased to announce that they have today launched their brand new, play for fun game, which is titled the Bronze Beard Blackjack the Strategy Coach game, now unlike many of Microgaming's other mobile accessible games this one which is available as an Xbox or Windows 8.0 game is a 3D App.
The aim of this very unique App is to enable players, completely free of charge and in a fun and unique way, to be able to learn how to play Blackjack.
Thanks to those 3D graphics which are in play and the unique game playing structure, which incidentally offers over 60 different animations, then anyone, whenever they have some spare time, will be able to launch the App and learn how to play Blackjack in a very unique way.
Whilst most casino players know how to play Blackjack inside and out, there are a growing number of online players who may be not so familiar with these types of games, more so players who have played at a Microgaming Bingo site or Poker site for example.
As Microgaming offer plenty of side games at both their bingo and poker sites which have a casino type game play, then when such a player is looking for a distraction from their bingo or poker playing then this brand new game will teach you are there is to know about playing Blackjack strategically and in the correct way!
This Bronze Beard Blackjack the Strategy Coach App is completely free to download and it had its first official airing at the Barcelona trade show last week, should you fancy giving it a try on an Xbox or any new Windows 8 mobile phone or mobile device then you can download the App over at the Microsoft Windows Phone Store.
However should you fancy giving the mobile Bingo game a try then Microgaming have just recently given their mobile bingo platform a complete makeover and as such they now offer the most state of the art mobile gaming platform available anywhere, and as such you can now truly bring all of your mobile online bingo playing to live, so make sure you grab your phone and give their new bingo games a try.
Categories:
Bingo News
Posted on: 1st March 2013 by: Lynda Robshaw