New Online Bingo Site – TellyTalkBingo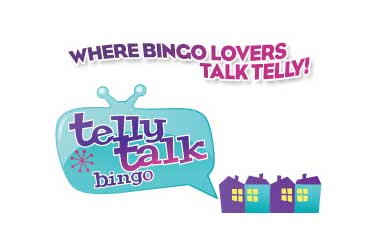 As we are in the festive Christmas period, there is one thing that everyone will be doing over the next few days, and that will of course be sitting down to watch a lot of television programmes and television adverts, and if you love TV shows and also love playing bingo online, then the brand new TellyTalkBingo site is going to be right up your street!
The aim of this brand new bingo site is to offer plenty of bingo games, loads of bingo promotional offers plus thanks to their state of the art instant chat room feature you are going to be playing bingo alongside fellow players who like to watch and discuss all manner of televisions shows!
So if you have been screaming at your television as entrants on game shows such as X Factor or Britain's Got Talent have been given a good going over by the judges, or are gripped by the storyline on soap operas such as Coronation Street or Emmerdale, then get on over to the TellyTalkBingo site and let rip in their chat room!
If you need a few more reasons why you should be joining up to the TellyTalkBingo site then for a start they are going to give you ten pounds free when you sign up, this is a no deposit required bonus offer so you will not have to deposit any cash of your own to claim it, and it will be credited in your bingo account rapidly.
You will then be able to play their real money bingo games, of which they have many different ones ready and waiting for you in their many different bingo rooms, and if you like what you find and wish to go on to make a deposit they will then give you access to a very generous 200% deposit match bonus!
If you then go on to become a regular depositing real money player at the TellyTalkBingo site each and every additional deposit you make into your bingo account with them they will give you an additional 50% deposit match reload bonus, which means your online bingo playing budget is going to stretch much, much further when you play here.
For more details on all of their up and coming Big Jackpot Bingo games get over to their website for it is packed with information!
Categories:
Bingo News
Posted on: 24th December 2013 by: Lynda Robshaw