Paddy Power Bingo Record Breaking Jackpots Slots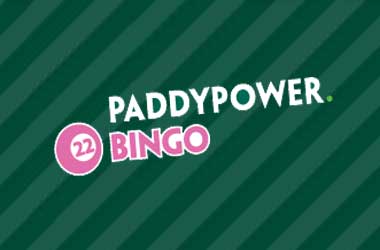 Things are getting a little exciting over at the Paddy Power Bingo site, for several of their progressive jackpot paying bingo slot games have not paid out their jackpots for quite some time, and as such many of these slot games have jackpots that are both huge in size and are surely about to drop!
If you are not already a member of the Paddy Power Bingo site and you enjoy playing both bingo games and bingo slot machines, then now really is the time when you should be thinking about joining up as a new player and taking full advantage of their new player sign up bonuses and those currently enormous jackpots attached to their bingo slots! If you are already a member don't worry as Paddy Power Bingo recently launched a great reward loyalty scheme.
We have just taken a look at several of the jackpot meters on a range of their progressives jackpot paying games and below are the current jackpots on offer, be aware these jackpots can be won at any moment and the following jackpot data was logged on the 23rd of Septemberhttps://www.freebingoonline.org/wp-admin/post.php?post=619&action=edit&message=10#titlediv 2014!
The Lucky Ladies 88 slot, the Marine Mayhem Mini slot and the Cleopatra's Chest slot all share the same progressive jackpot pool, and the jackpot currently up for grabs on all three of these must play slots offered at the Paddy power Bingo site is a whopping €1,354,015 and can be played on mobile devices such as ipads!
Another Bingo slot game which could turn you into a multi millionaire today is the Big Top Tombola slot game and the jackpot on that particular slot is a record breaking €1,099,142!
Two other slot games that share the same huge progressive jackpot pool are the Castle CashaLot slot game and the George and the Dragon slot game, and now would be a good time to give those two slots at least a little play time for the jackpot you could win off one single spin in a huge €830,467!
If you like playing action packed Bingo slot games and fancy playing a couple of slots both of which share a huge progressive jackpot then make sure you pay the Fireworkz Blitz slot and the Block Bashers slot, for with a little bit of luck if you play either of those two slots today you could instantly walk off with a life changing €509,254 progressive jackpot win!
One other Bingo slot game which we think you may enjoy playing today is the Adventures in Wonderland slot, and this is a game worth playing for its current progressive jackpot is now in excess of €384,218!
Categories:
Bingo News
Posted on: 23rd September 2014 by: Lynda Robshaw